Yoshikawa Kodo Fugetsu Bird & Plum Tree Teapot 壺堂花鳥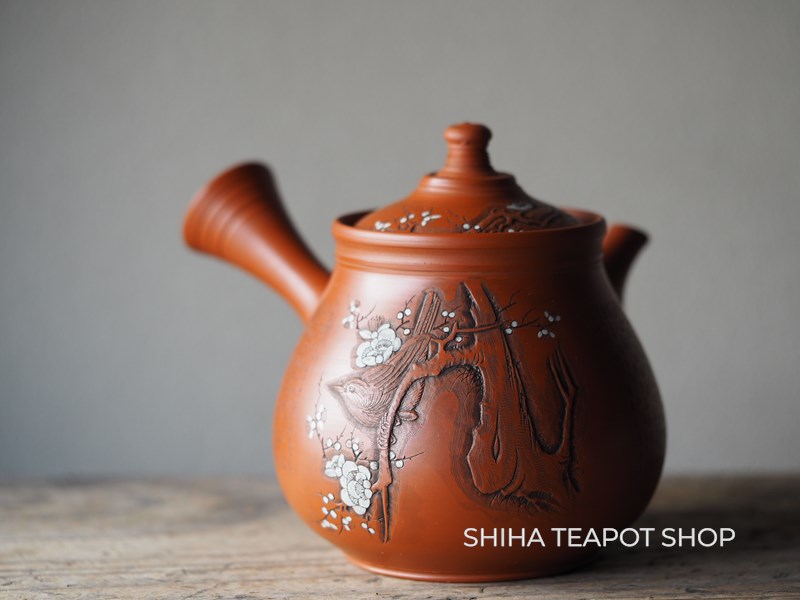 SHIHA TEAPOT SHOP Online Store: https://shihateapot.com
Collaborations of Two Teapot Masters.
Hand made, Hand carving, No glazing. Amazing collaborations of two teapot masters in Tokoname.
Fugetsu who is a potter, made a  traditional and pretty shaped teapot.
Kodo who is a carver, make exquisite carving. 
Kodo's delicate carving can only be possible and beautiful on fine texture clay. 
They both have more than 40 years experience. 
Red clay enrich taste of tea and round texture.