Reiko Red Clay Smoked Black (Red Rim) Cup Set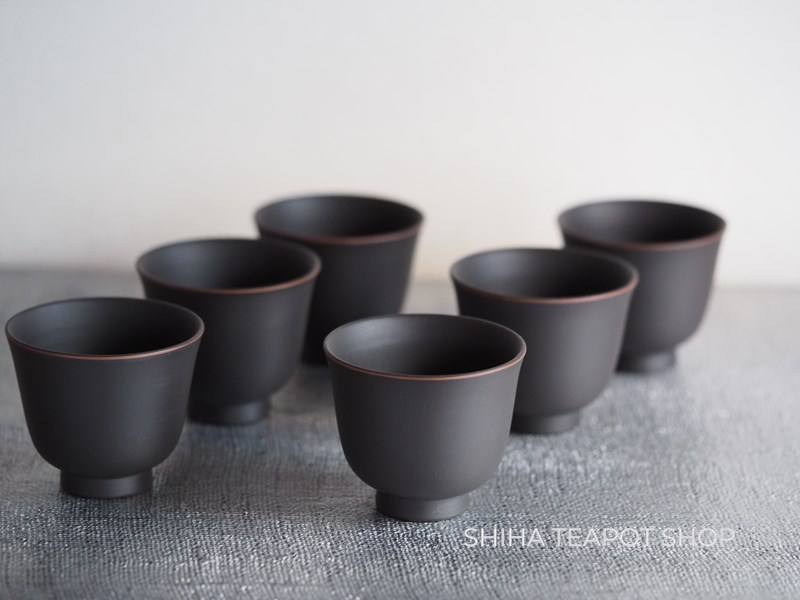 SHIHA TEAPOT SHOP Online Store: https://shihateapot.com
———————————
Reiko Red Clay Smoked Black (Red Rim) Cup Set 6 pcs.
This item matches to the teapot of Reiko.
Inside of the cup will have white brushing paint.
Reference: https://shihateapot.com/products/deposit-reiko-black6
This is to help to look color of tea liquid well.   
Reiko Teapot Page 
https://shihateapot.com/collections/reiko
Shape is elegant and proper for Japanese senchado, too.
Regarding quality of the clay, please read a page below (Black teapot page)
https://shihateapot.com/collections/reiko/products/reiko-silkyblack