3 Beauties of KIKO ANDO Wood Fire Bizen Kyusu Teapot from Japan 日本備前焼 安藤騎虎 柴焼 急須茶壺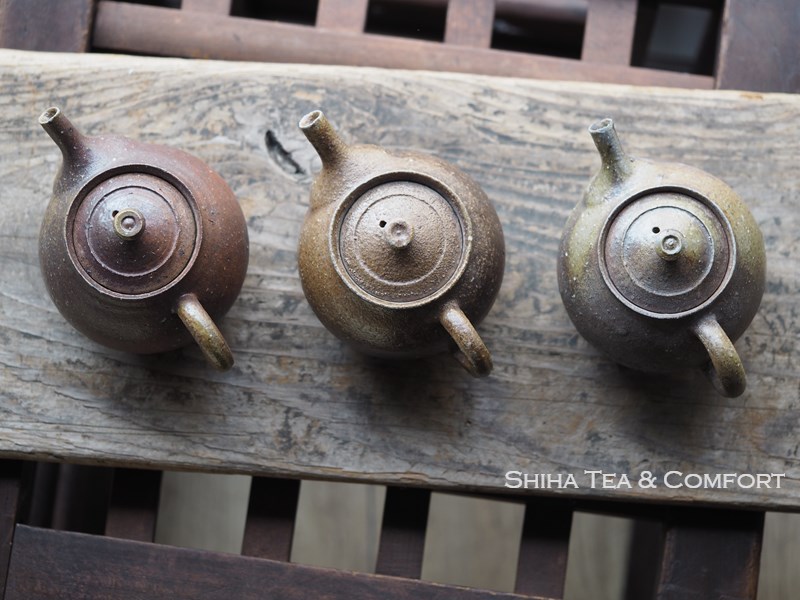 Wood fired Bizen Teapot. Unglazed. Natural glazing on lid and body. Color of the body were made in firing process in kiln.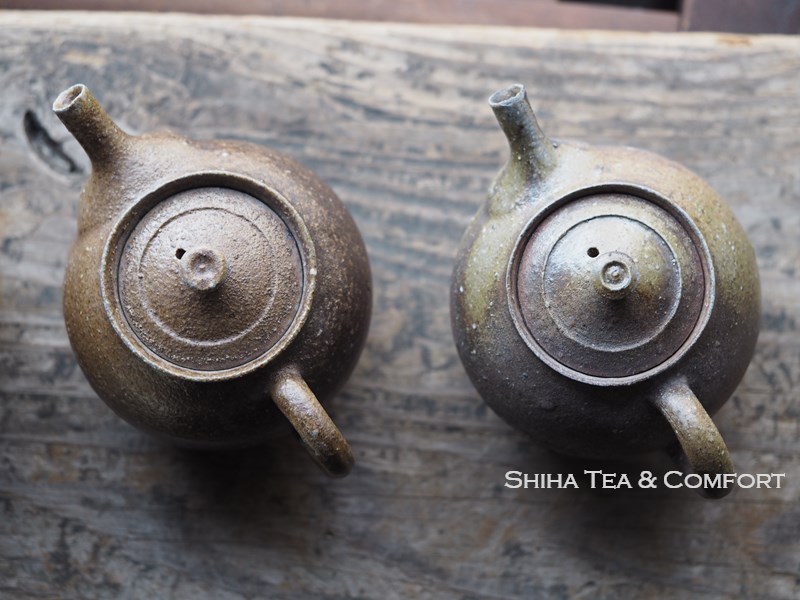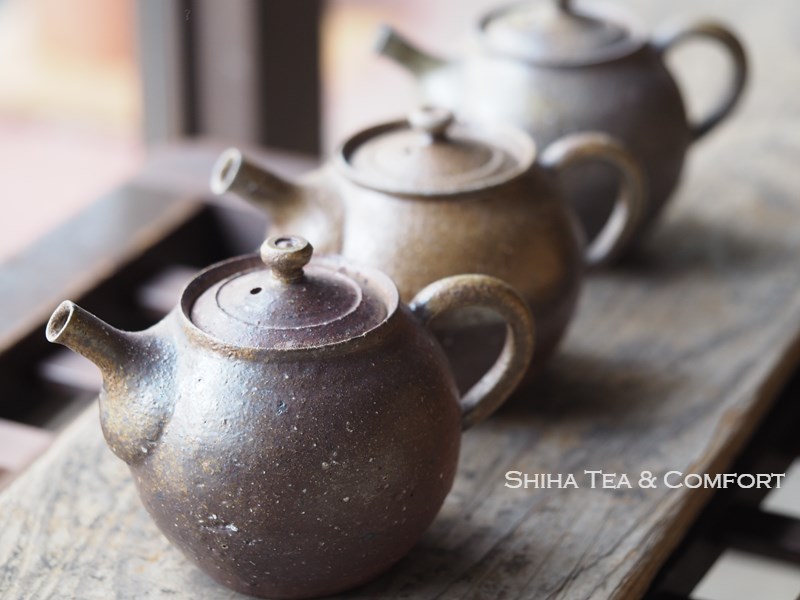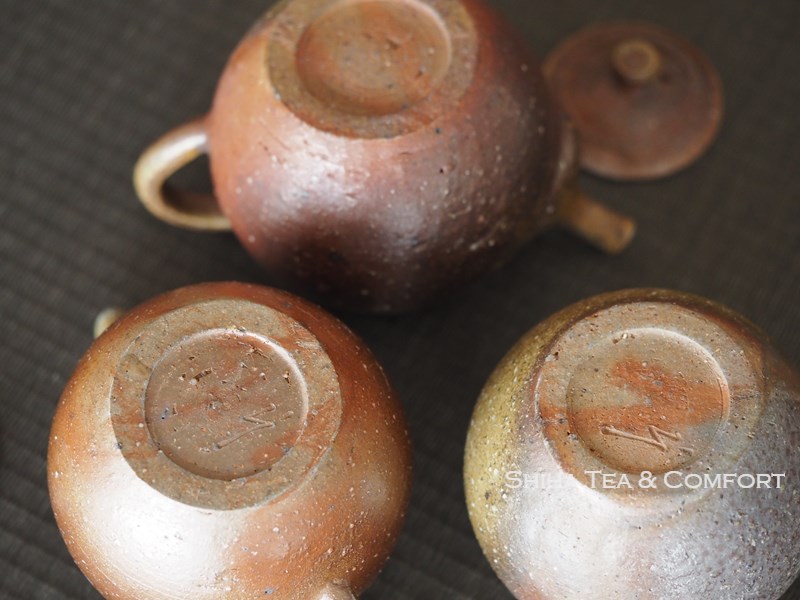 Shopping page to Teapot A (Greenish Yellow)
Reddish (Teapot B)
Photo were taken at window side – red is emphasized (vivid) under natural light. Inside of room it look darker. Every time you see it, you may have new impression.
Kiko Ando is the artist from Bizen who mix traditional art and modern style harmoniously. He makes beautiful and sophisticated shape of works with Bizen Clay and the texture is deep and tasteful. Wood fired teapot, lots of color come out in kiln. Because it is clay of Bizen. And because of high temperature in kiln. This teapot had been fired about a week. Straw fire line (hidasuki) is seen on the back of the body (please see more photos in the following URL) https://shihateacomfort.com/3beauty-kikoando/ This is reddish base and has yellow goma ash, brow, black, deep color and gradation. Different impression of right face and left face . Shape of the body is beautiful sphere. It is rather thin and light as Bizen teapot (168g/6oz) Interesting texture, made from heat, ash, fire. Very beautiful. Touching to the deepness of this teapot will give you inner joy. Good water flow from the spout. Kiko Ando was born 1977, selected as TOYOTA LEXUS NEW TAKUMI PROJECT member.
Yellow Ash (Teapot C)
Photo were taken under different lighting at window side and then inside. Because one side of the body reflect light so much (it is glassy)- it is effect of high temperature in kiln (vitrified) . Tasteful teapot.