日本備前 安藤騎虎 柴焼 急須茶壺 KIKO ANDO Wood Fire Bizen Kyusu Teapot, Japan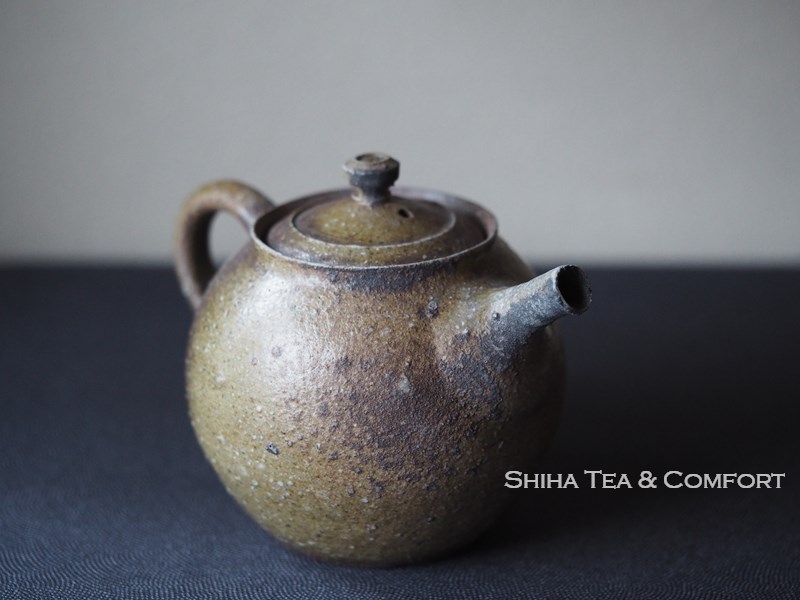 安藤騎虎柴焼急須 . 安藤騎虎的作品保持传统技艺,创造新的美。底部有火襷(緋襷) 线纹(在器胎上捲上稻草烧成,稻草部分变成暗紅色线紋)烧色色泽深,多彩,质感多样又深度又有趣。出水流畅。安藤作品为备前作家作品中有唯一风格。

Kiko Ando make beautiful and sphisticated Shape of works with Bizen Clay and the texture is deep and tasteful. Kiko Ando is the artist from Bizen who mix traditional art and modern style harmoniously. Wood fired teapot, lots of color come out in kiln. Interesting texture, made from heat, ash, fire.. Very beautiful. Touching to the deepness of this teapot will give you inner joy. Good water flow from the spout.