Tea Cup of Arita Porcelain, Highest Grade of Porcelain (16 beauties) 有田焼白磁茶杯 Japanese Tea Set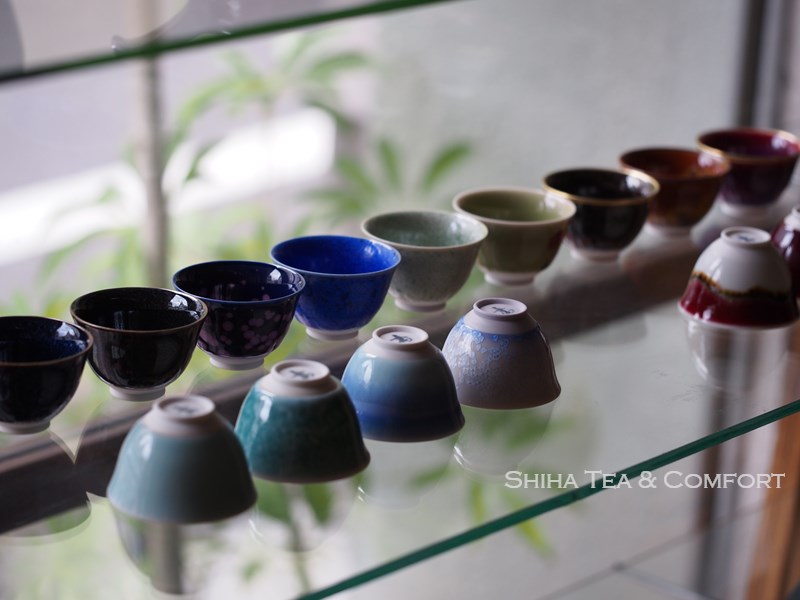 Online Store: https://shihateapot.com
Online Store: https://shihateacomfort.shop

Size: hight 3.7 ㎝ Width 5.7㎝ / 口径5.7㎝ 高3.7
Color: 16 colors (2pcs with gold rim) 16颜色其中两件口缘带金色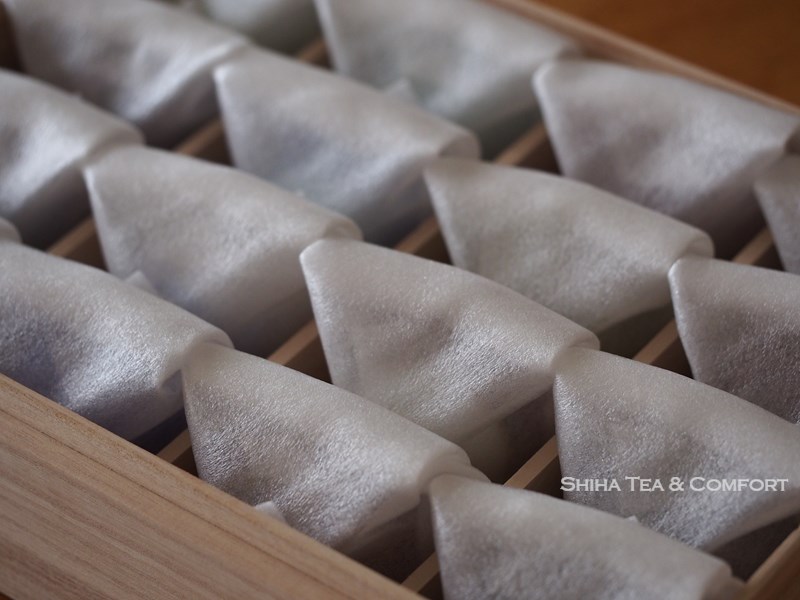 Arita porcelain is first porcelain in Japan, that is born about 400 years ago. Arita now is most famous porcelain town in Japan,which is loacated in Saga prefecture in Kyusu.

There are many artists, artisans and studio in Arita now. Shinemon kiln is one of them. Shinemon kiln works are well known for graceful glaze. Their main works are tea ware and sake ware (cups). This set of 16 color cup satisfy tea lovers and also sake lovers in many ways.

Shape of the cups are traditional style of Japan, also China. It is authentic shape for tea and sake. The lip of cup is thin, so you don't feel it so much – you can concentrate more to taste of tea. The carved lip deliver tea to your tongue smoothly, aroma and flavor spread into your mouth just by tilting a cup a bit in your hand.

Shinemon's porcelain stone is very while like snow. Please pay attention to unglazed part, which is bottom of the cup and foot ring. It is purely white. Shinemon's clay is high grade and it also the reason to gives good effect to the color of glaze made in kiln.

Shinemon manipulate kiln atmosphere (flame, temperature, oxygen etc) and create beautiful colors. Glazes on cups turn to unexpected colors if it is not controlled well. Making such graceful colors stably and constantly is not easy, it is influenced by many elements.

Some colors are most beautiful when firing in winter. So they make the ones in winter mostly. Crystalline glaze sometimes result in not enough crystals on body. Only the ones with beautiful crystals are selected and handed to customers. Please enjoy various beauties, crystalline glaze, tenmoku glaze, blue,green, orange, red, purple, brown, black..

Shinemon is now in his 60's. He still researches every day, for further stabilization, for more beautiful color change in kiln.
现在日本有田市有很多艺术家,工匠和工作室。 真右エ門窑就是其中之一。 真右エ門窑 窑的作品以其优美的釉料而闻名。他们的主要作品是茶具和清酒(杯子之类)。这套16色杯以多种理由满足了茶迷和清酒爱好者的需求。

杯形状是日本的传统风格,也是中国的传统风格。它是茶和清酒的正宗形状。杯子的口缘薄,可以集中精力品尝茶的味道。撇口的茶汤入口顺,只需稍稍倾斜杯子即可将香气和滋味到您的嘴里。

真右エ門窑的瓷土雪白。请看一下底部的无釉部分。他们材料是高品质的,这也是产生魅力釉色原因之一。

真右エ門窑的控制窑内气氛(火焰,温度,氧气等)并创造美丽的色彩。如果控制不当,杯上的釉会变成意想不到的颜色。稳定而不断地制作出这种优美的色彩并不容易,它受许多因素的影响。

某些颜色东烧成最美丽。因此,他们大多在冬天制作某些颜色。结晶釉有时会导致结晶不足。只有那些美丽的水晶才会被挑选出来并交给客户。请享受各种美丽,结晶釉,天目釉,蓝色,绿色,橙色,红色,紫色,棕色,黑色。

真右エ門 现在超六十岁了。他仍然每天都在研究,以进一步提高稳定性,使窑内的颜色更美丽。
Japanese Custom:
Daily use teacup (yunomi) in Japan are usually sized bigger than 8 cm mouth width. Small tea cups like this Sinemon cup, with 5.5 – 7.5㎝ are specially used for tea tasting and tea ceremony. Daily means: Drink tea to quench thirst, to relax yourself , to enjoy food/sweet with tea. Small cups are used in occasions focusing on taste of tea, in consequence, it can be time to tidy your state of mind.
Bigger size cup set is available. (mouth width 7.5cm* Hight 5cm) Shape is called Tenmoku Shape. Feel free to ask us.
大号(口径7.5㎝、高5㎝)的套装也有,请给我们咨询。
Online Store: https://shihateapot.com
Online Store: https://shihateacomfort.shop