Takatori Hassen XIII (Takatori Sousen) KAKEWAKE Cup Takatori-Yaki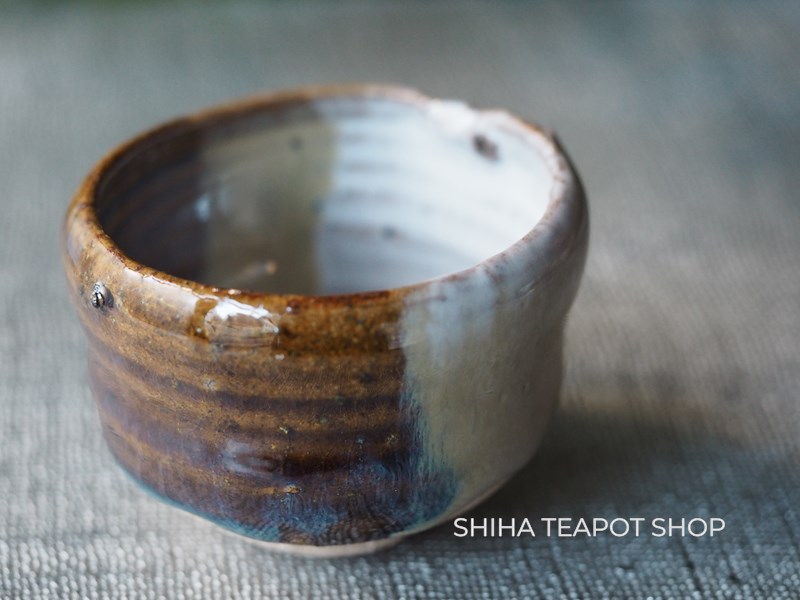 SHIHA TEAPOT SHOP Online Store: https://shihateapot.com
Takatori Hassen XIII (Takatori Sousen) Cup Takatori-Yaki HS02
Tasteful cup – Wabi-sabi taste, and unique beauty – rustic, old, divine .. all together in this cup. This kind of beauty are seen in Japanese tea ceremony ware. This cup is not for matcha it is for tea or sake, smaller cup. Since the artist Hassen make tea ceremony ware, so that the beauty cor tea ceremony ware are also seen in this cup.
This cup has 2 different glazing applied. The technique of art is called "kake-wake"Literally, 掛 "Kake" means apply (glazing), 分" wake" means separately. 掛分(kakewake) is :two different glazing is applied. This art technique is seen Takatori-yaki often.
White glaze is straw ash glaze which Hassen made by burning straw.
Brownish glaze is called candy glaze (Ameyu glaze) which shows beautiful shade of brown. The mixture of two glaze show warm tasteful yellowish color.
The harmony and contrast of the those glazes is attracting. Both glaze are Hassen's blend.