Shoryu- Umehara Shoji Gold and Mesh Kyusu Teapot 梅原昭二 昭龍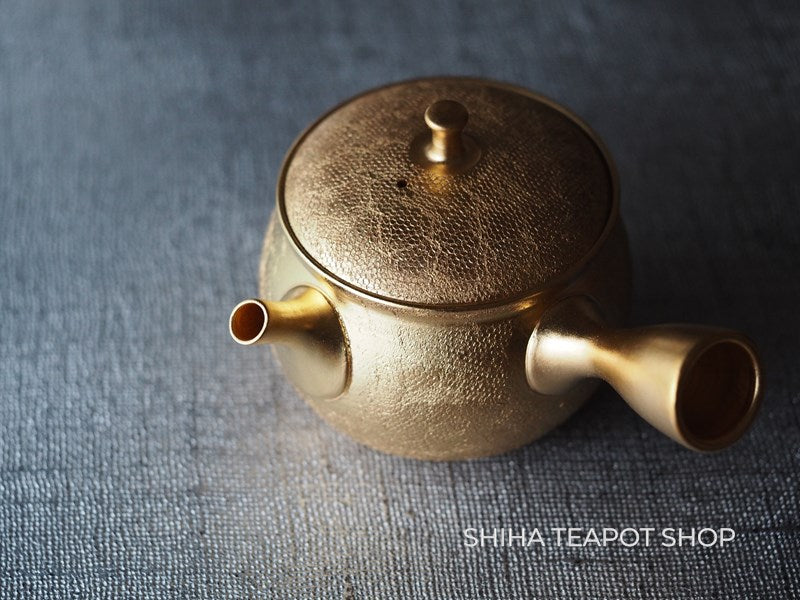 SHIHA TEAPOT SHOP Online Store: https://shihateapot.com
Shoryu Gold Mesh Art Kyusu Teapot (Japan Tokoname Ceramic Kyusu)
Beautiful Mesh Art Pattern in gold, it looks like metal teapot, but it is ceramic teapot. 
This is made of red clay pottery. Outer surface is glazed with gold.
Complex pattern and texture is very attractive. Side handle teapots have very traditional shape and the lines are very simple and elegant.
It is good for your collection items – beautiful every just watching them.
Of course it is the best to use them brewing tea.
Inside is not glazed and it gives good effect to green tea taste – become mind and feel richer. If you have any question for this teapot, please feel free to contact us.