Ito Seiji Jinshu White Top Handle Seaweed Teapot 常滑甚秋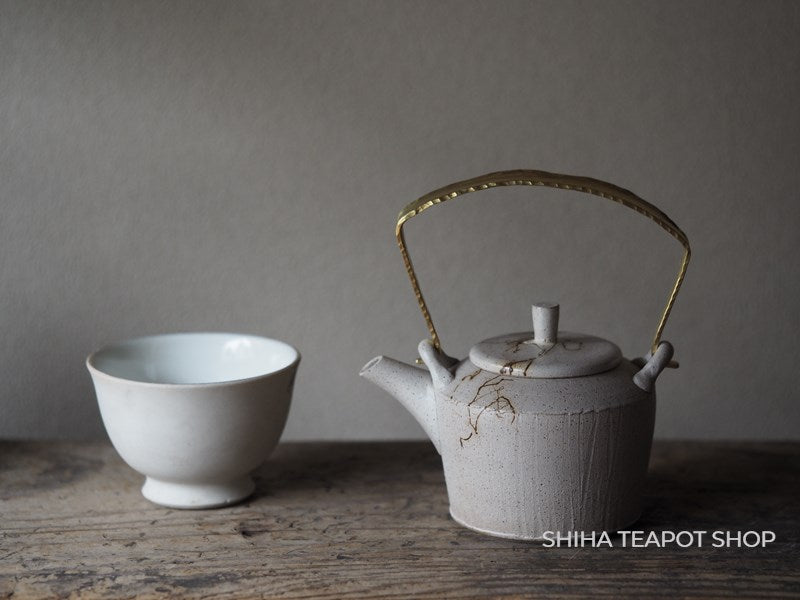 SHIHA TEAPOT SHOP Online Store: https://shihateapot.com
Charming small white teapot of Ito Seiji from Tokoname, Japan.
The metal handle is also attractive, the edge is cut like saw blade.
Body has vertical lines that make this teapot tasteful and warm.
Shape of the body is sophisticated.

Seaweed is used for decoration lines.
Please refer https://shihateacomfort.com/hakusanmogakestory for Mogake (seaweed) technique.