Japan Arita Hand Paint Blue & White Porcelain Ginko Pine Tree Cup Pair 2 pcs (High-End model)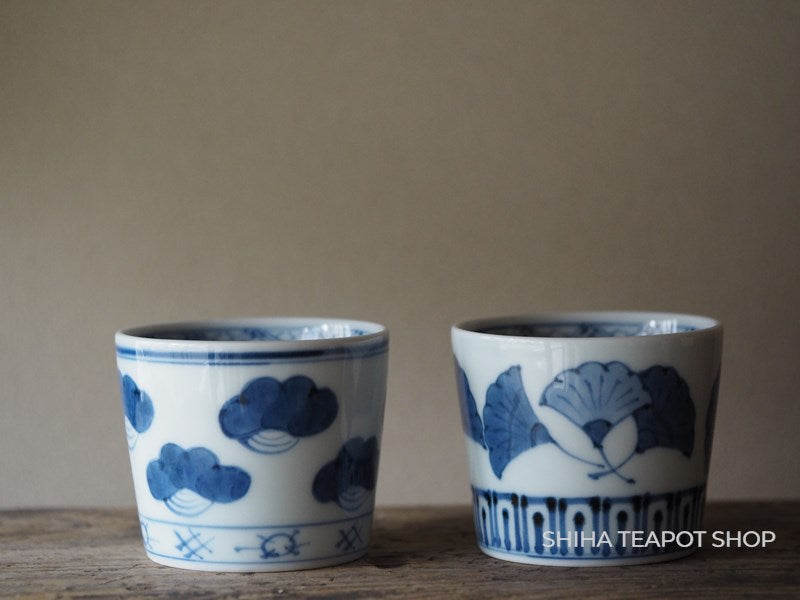 SHIHA TEAPOT SHOP Online Store: https://shihateapot.com
This is High-end model. The painting/pattern is the same as the ones made in the Edo period (17-19th century) .
Beautiful blue paint on Arita white body.
Arita is most famous porcelain town in Japan. It has 400 years porcelain production history in Japan. "Arita" are famous for the pure white body, which are made of high quality porcelain stone.
Each cup has a Kanji (letter) on the bottom of inside.
For Pine tree it says "松" (pine tree)
For Ginko it says "銀" short for 銀杏(Ginko)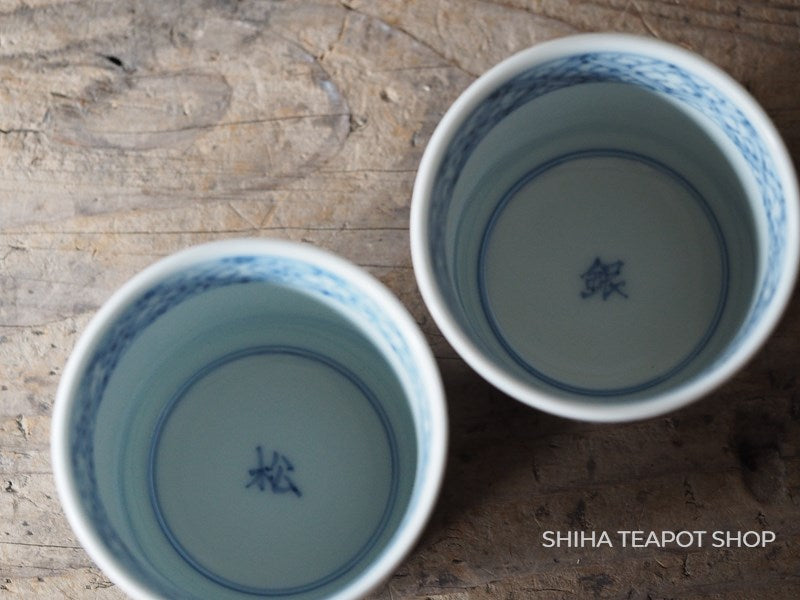 This cup is good for tea. Inside color is clear white. You can enjoy color of tea liquid. Also, aroma stays well on the surface of the cups comparing to unglazed cup. Smooth texture will give you good sense of feeling in your hand.
This shape of cup can be also used for coffee, dessert, soup…
High quality and it is also good for gift.
About the difference between Premium model and High-end model and Standard model
Premium and High-end have been made since 2016, which was year of 400th anniversary of Arita Porcelain. Standard model has been made much longer time – it is traditionally made in Arita.
Premium and High-end model are made based on art of the cups made in Edo period. Art(pattern) on the cups are the same as Edo period (1600s-1800s).
Delicate line decoration and Kanji character painted inside. Premium and High-end is a slightly bigger than standard. The box is black color gift box.

Material is all the same. The main difference is the style/complexity of the painting.
The Premium model is the most luxurious, with more lines and paints, and requires more delicate work, taking more time. It cannot be volume-produced because of the detailed work which require to draw the lines evenly with well balance.
High-end model also required more time than standard. It is good balance of warm and elegant painting with blank beauty. It has deepness of the tradition.
Standard model traditional cups that are warm and simple with casual elegance, with Japanese traditional taste.