Japan Persimmon Tree Bark / Cherry Tree bark Kabazaiku Tea Canister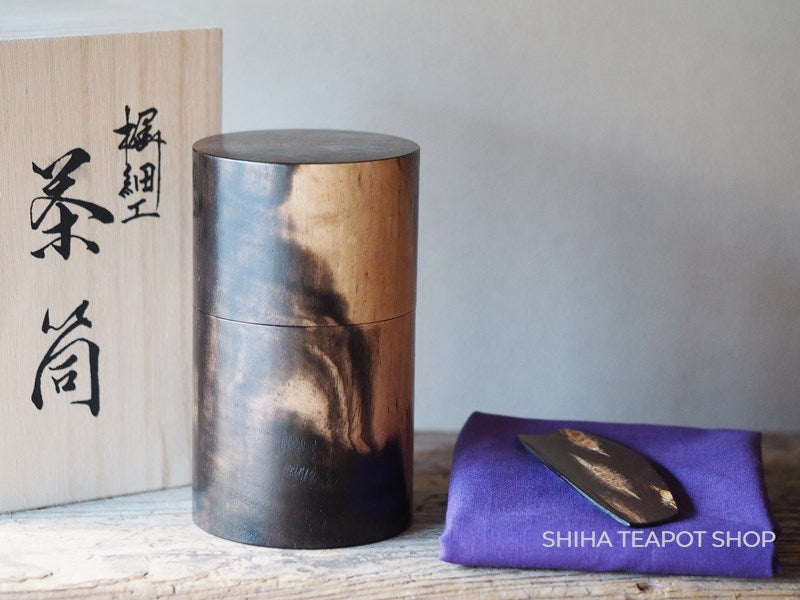 SHIHA TEAPOT SHOP Online Store: https://shihateapot.com
This is like beautiful Japanese Ink painting art.
Outer surface is tree bark of Japanese Persimmon. The wood that have black pattern is called "Black Persimmon". Black Persimmon is very rate material.
Inside is Cherry Tree bark . 
Cherry Tree bark is antibacterial. 
Cherry Tree bark canister has high sealability and keep things inside dry  (moisture proof). Due to the reason, cherry tree bark cases used be used as medicine and  tobacco case in Edo period. Cherry Tree bark canister will keep quality of your tea leaves well!
A edge of the cap of this item is scratched in small part. This does not affect to the beauty of the work. In case you don't mind, please make order. Thank you very much for your understanding.