Jinshu Black Metal Handle Shell Gold Small Teapot, Tokoname, Japanese Kyusu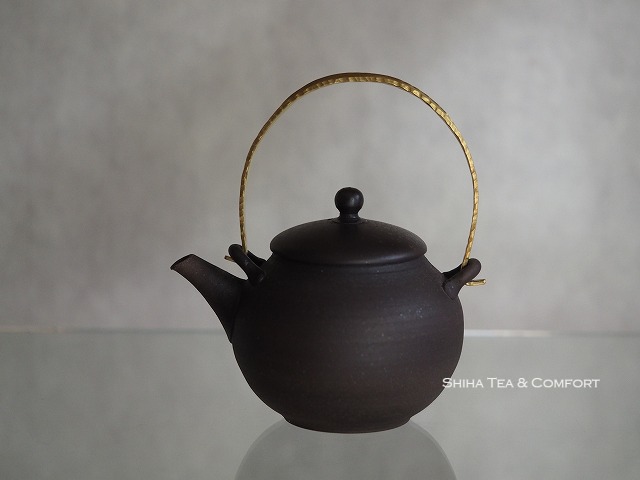 The metal handle is also attractive, the edge is cut like saw blade. Brown/gold color on lid is from shell which was fired on teapot in kiln. The color on black makes teapot tasteful. Shape of the body is simple and natural. With the metal handle, it looks sophisticated . Jinshu's teapots is like himself. Gentle, calm, tolerant and elegant.

Jinshu has received an award for The 1st world ceramic teapot completion, which took place in Oct 2019, in China Yi Xing. The beauty and function of his teapots was recognized as highest of world standard.