MIZUNO YOKEI MOGAKE Seaweed Teapot 水野陽景急須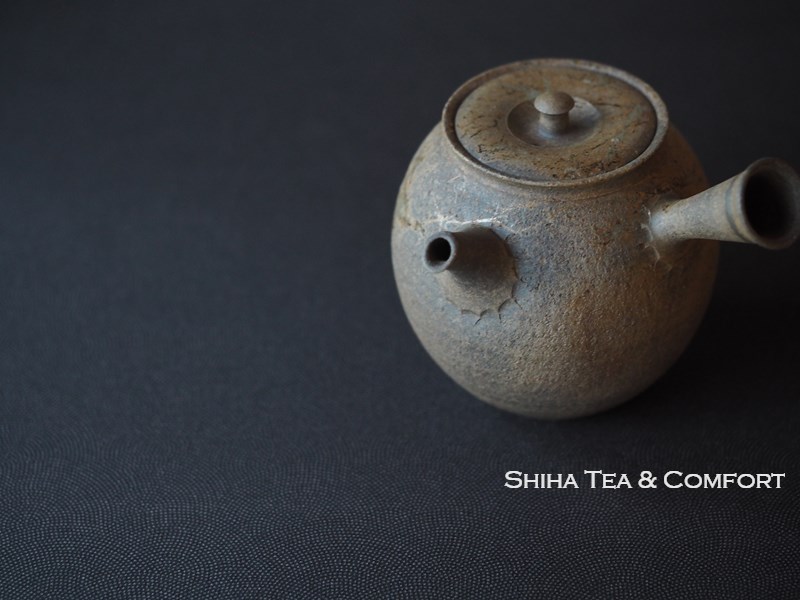 Online Store: https://shihateapot.com
Online Store: https://shihateapot.com/collections/yokei
Handmade. Thin body (rather light) and very detailed work and sophisticated shape make it look so elegant.
Seaweed pattern on the teapot (Delicate spring seaweed from Ocean) . No glazing, texture is primitive and simple.
It may bring quietness and pleasantness in mind as art work. Good water flow from spout.
Touching and feeling the teapot make you feel very special. Bring you inner joy.
Artist of the teapot is Yokei Mizuno, born in 1956, great teapot artist in Tokoname, Japan. Elegance and simplicity coexist in his works.