Japanese Lacquer Ware High Grade Reddish Brown Octagon Tea Ware Box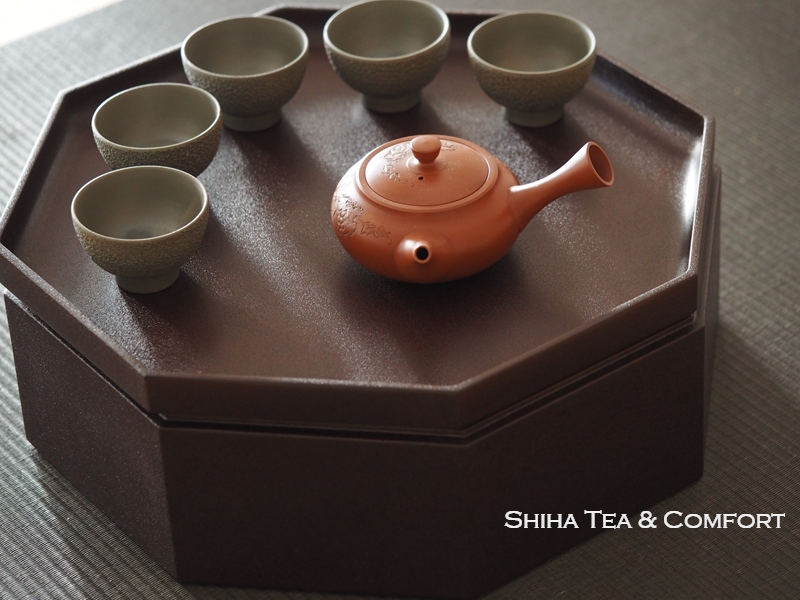 Status: Sold out
High grade excellent tea ware box that has elegance and dignity. The beauty is extraordinary. It is not just a box to put tea ware. Box itself is an art. Design, texture, sheen of this kind is no seen so much, only special one has them.

Color changes depends on light and angle you see. It can be chocolate brown, reddish brown. Surface is sandy texture finishing, it is not easy to get scratches.

Not so many high grade tea ware box was made in last some decades because of change of life style and value in Japan. This tea ware box had been in a collector's hand in some decades – kept in good condition. Weight is rather heavy. (approx 2.1㎏)Shiha Tea & Comfort's recommendation.
back side

back side

back side

back side
Reference of Use
This tea ware box is good to keep your valuable tea ware. Box lid can be used as a tray.