Pine Tree Wood Fired SUZU Ware Shinohara Takashi Kensui Water bowl / Cup 珠洲柴焼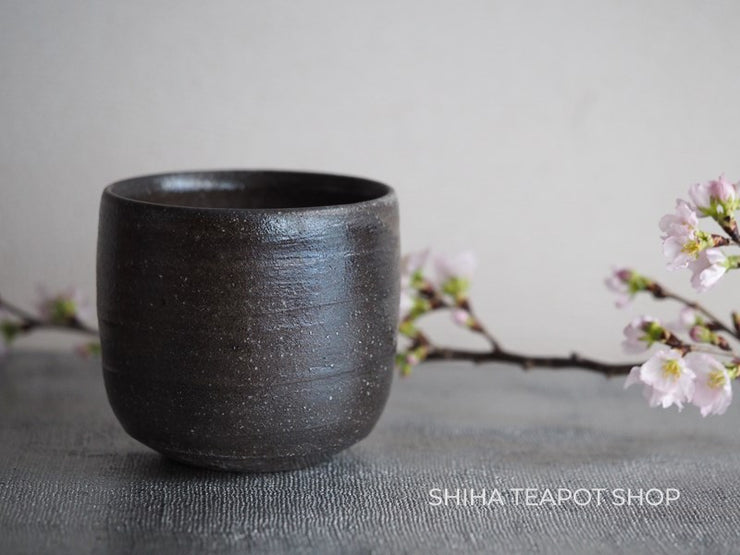 SHIHA TEAPOT SHOP Online Store: https://shihateapot.com
Pine Tree Wood Fired SUZU Ware Shinohara Takashi Kensui Water bowl  2023 new work.
Good size to place on your tea table.
Simple and calm shape.
Wood-fired. Ash of firewood (pine tree) are seen on the rim. The surface of the ware has (black )shine. This is not glaze, this is due to high temperature in the kiln, result of melting components of clay and ash. 
Lots to enjoy – texture, shine and shade of black.
You can also use as a cup. Shinohara Takashi is making pottery following his heart and hands move. This item is made with no specific purpose of use – it is shape of his heart.
Please refer our blog for more information about Suzu ware & Shinohara's works.  Suzu ware is pottery made Suzu city in Noto peninsula in Ishikawa Prefecture of Japan. Suzu ware's history is back to 12th century.