REIKO, Koie Hiroshi Tea ware in Netherlands (Japanese Tokoname Senchao Lid Holoder, Futaoki)玲光 鯉江廣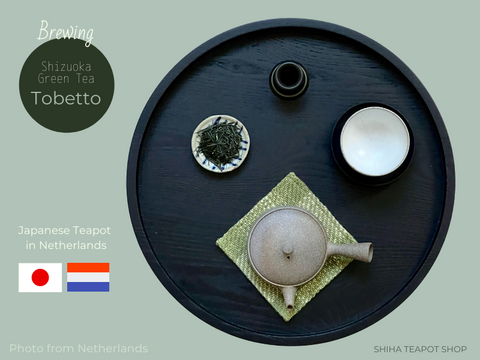 SHIHA TEAPOT SHOP Online Store: https://shihateapot.com

Customer in Netherlands sent us lovery photo of tea tray setting with Japanese green tea. 
[Reiko (Koie Hiroshi) Senchado Lid holder (fukaoki) Green Clay Inlay] 
Pictures of my brew this morning including of course the Futaoki by Reiko.
I love it! 
+++Tea Profile +++
Type     : Handpicked Sencha (Futsu mushi)
Cultivar : Yabukita and Omune
Region  : Tobetto, Tamakawa (HonYama – Shizuoka)
++++++  ++++++  ++++++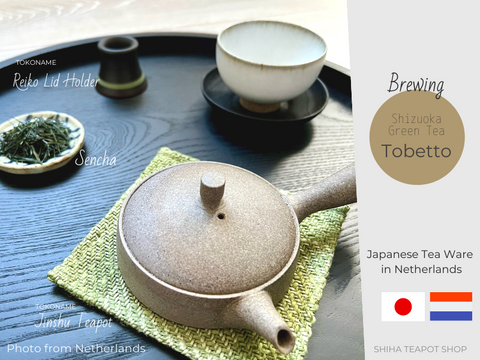 Reiko Page