Japanese Green Tea Sencha Comparison of Harvest&Grade, 1st~4th flush 煎茶の1番茶から4番茶、秋冬番茶の茶葉の比較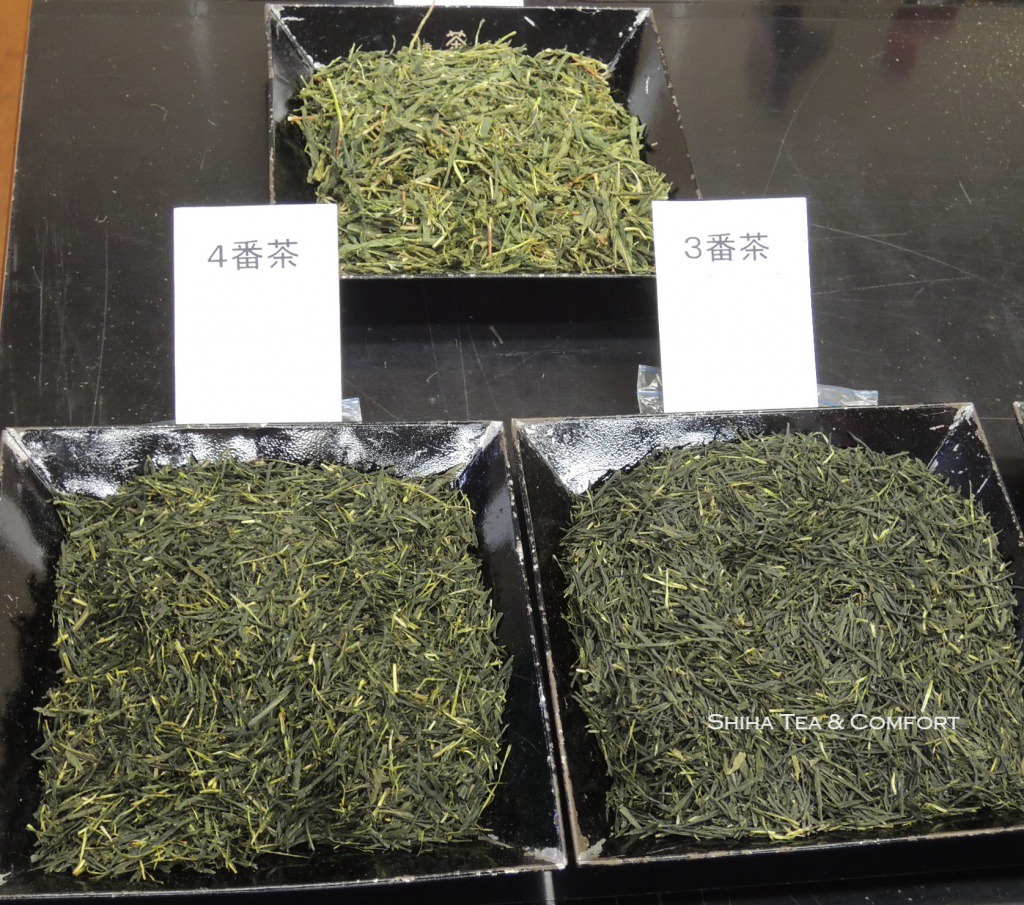 こんにちは、ティーポットショップ Shiha Tea & Comfortです。そふと研究室さんの企画で静岡の茶市場でのお茶の葉勉強会に参加しました。1番茶から秋冬番茶までの比較です。
Hello we are Japanese teapot shop. we participated Japanese Green Tea Sencha Harvest&Grade Study at Tea Trading Market, arranged by Soft Kenkyushitsu Comparison from 1st flush to 4th flush and Autums-winter's.
茶期と収穫期間めやす Time&Harvesting (Reference)
収穫時期は地域や海抜により変わります。下表は静岡平地のめやすです。
Harvesting period varies depending on sea level and locations. The following table shows ones in Shizuoka – lower sea level area.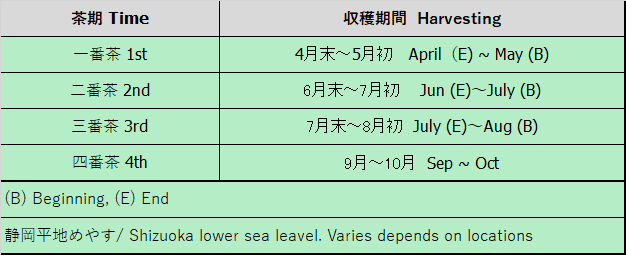 普通煎茶 Sencha
比較の為にひとつの画像にまとめてみました。1番茶と3番茶の比較、2番茶と4番茶の比較では、どちらが早い時期のものか割と簡単に分かりますが、2番茶と3番茶の比較,3番茶と4番茶の比較を問われると悩みます。日本茶インストラクターの試験では、このように1-4番茶が用意されて、早い時期のものから並べるという問題がありました。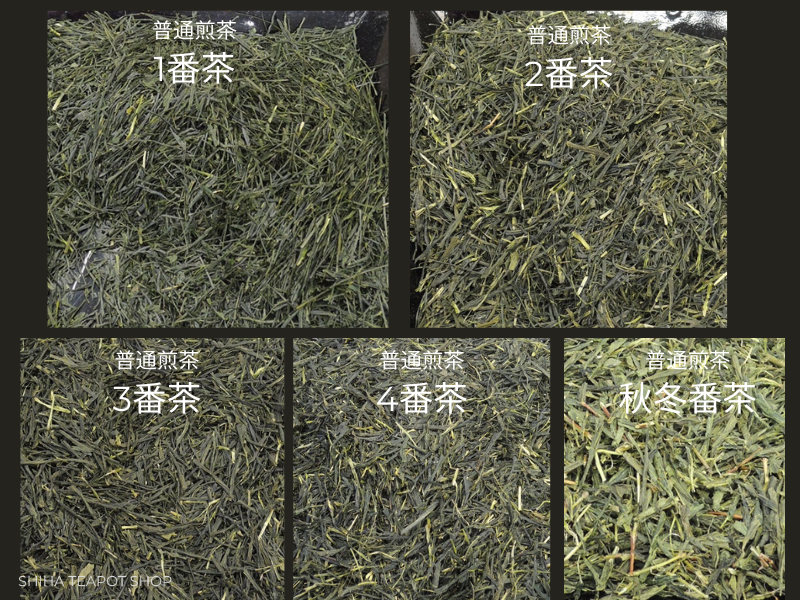 手に取ってみました。Put tea leaves on palm.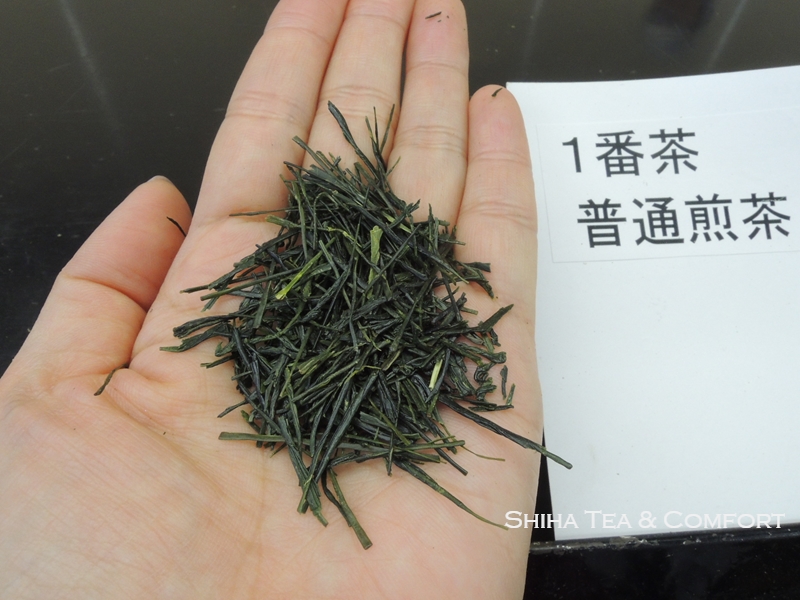 熱湯を入れてテイスティングと茶葉をみました。
Put boiled water and taste and watch the leaves.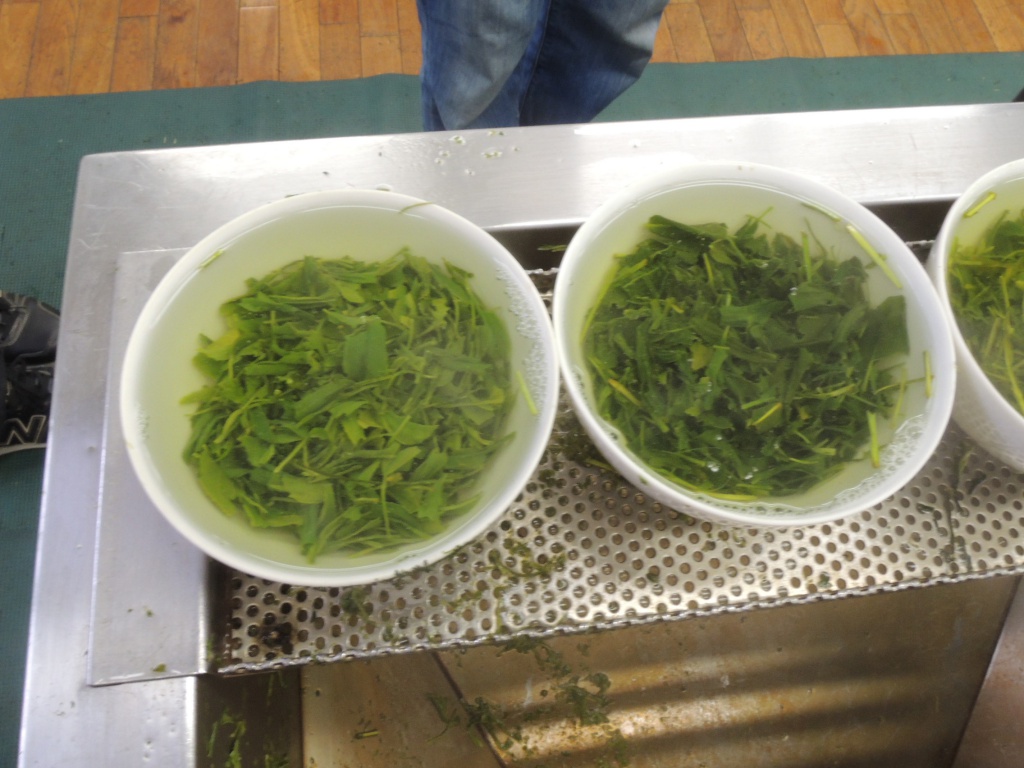 深蒸煎茶 Fukamushi Sencha (Deep Steamed Sencha)
深蒸し茶は"深く"蒸すとの表現ですが、時間的に長く蒸しているものです。普通煎茶が30-40秒蒸しますが、深蒸しでは約二倍ほどの時間を蒸します。深蒸し茶の特徴として、茶葉が黄みを帯びる、茶葉の形状が壊れやすくなることで粉っぽくなるなどがあります。
Fukamushi Sencha is literary "deep steamed", actually it is "longer steamed". Standard sencha usually 30-40 seconds of steaming time. Fukamushi sencha is about 2 times longer. Fukamushi tea leaves become yellowish and its shape is slightly broken becuase longer steam makes leaves softer and easier to lose it's shape in the rolling process.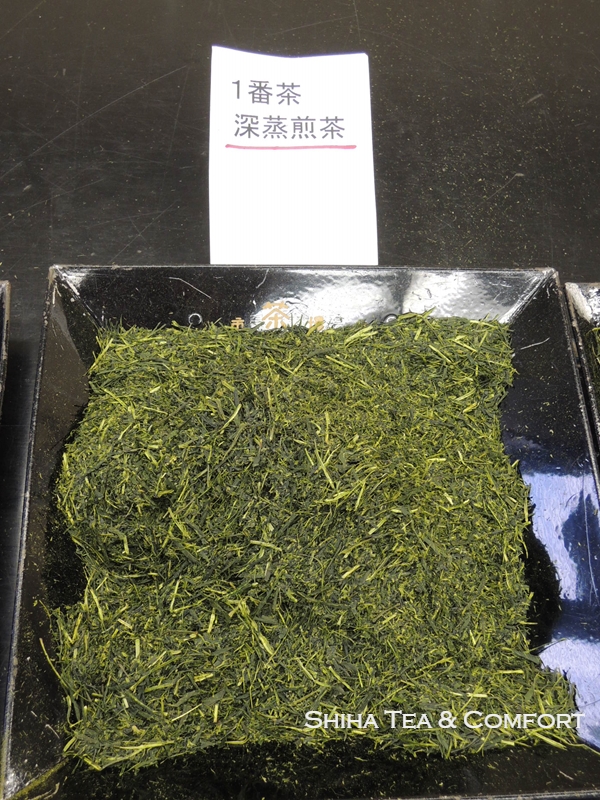 Because it is broken into pieces, small pieces sticks on fingers. Those pieces come out into cups when it is brewed in a teapot. Water of Fukamush Sencha looks very green because those pieces.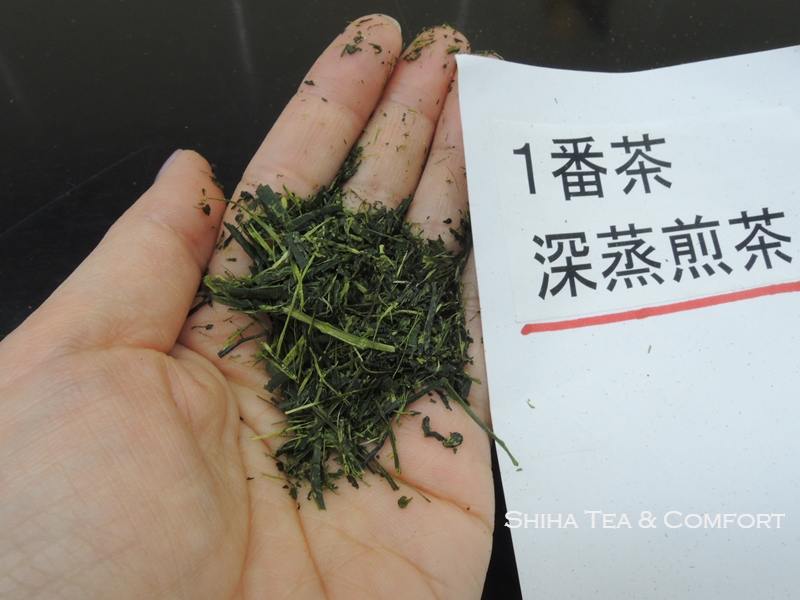 普通煎茶、深蒸煎茶 特徴の比較Comparison of Fukamushi and Standard Sencha
深蒸しは色が黄みを帯び、形状は細かく(粉っぽく)なっています。
Fukamushi is yellowish and slightly broken(powdery).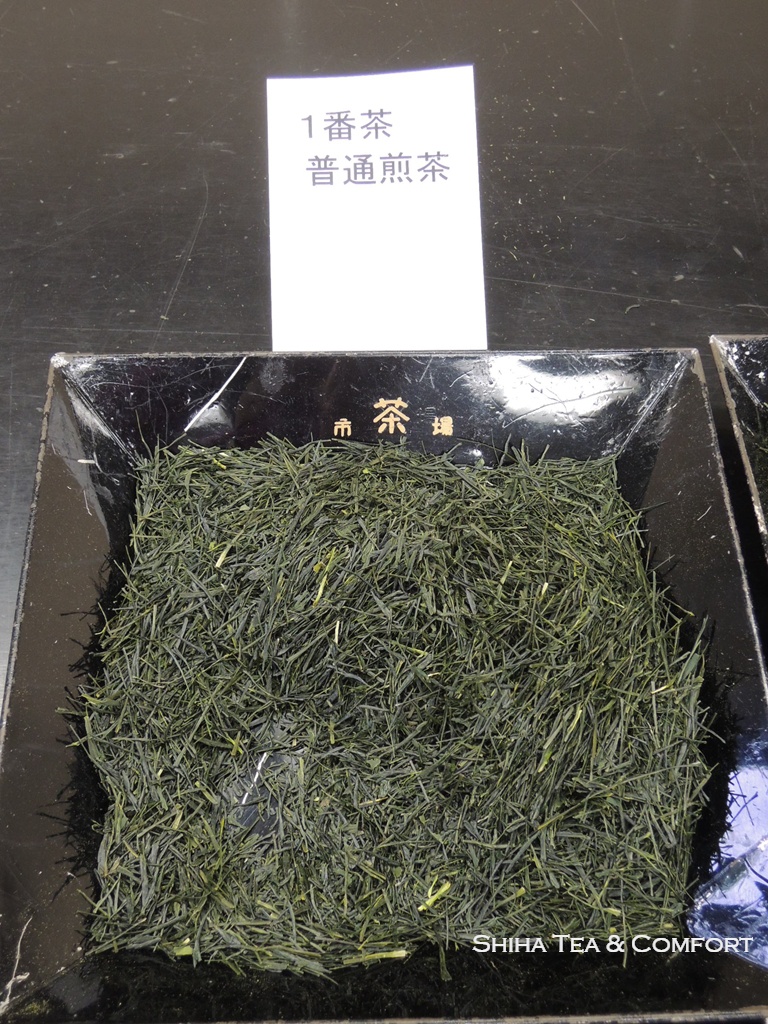 Thank you very much to Soft Kenkyushitsu for great arrangement, as always.