【Japan Tea Travel】Shizuoka, Hamamatsu city's Japanese Tea Room SHOINTEI. Sencha Style Tea time.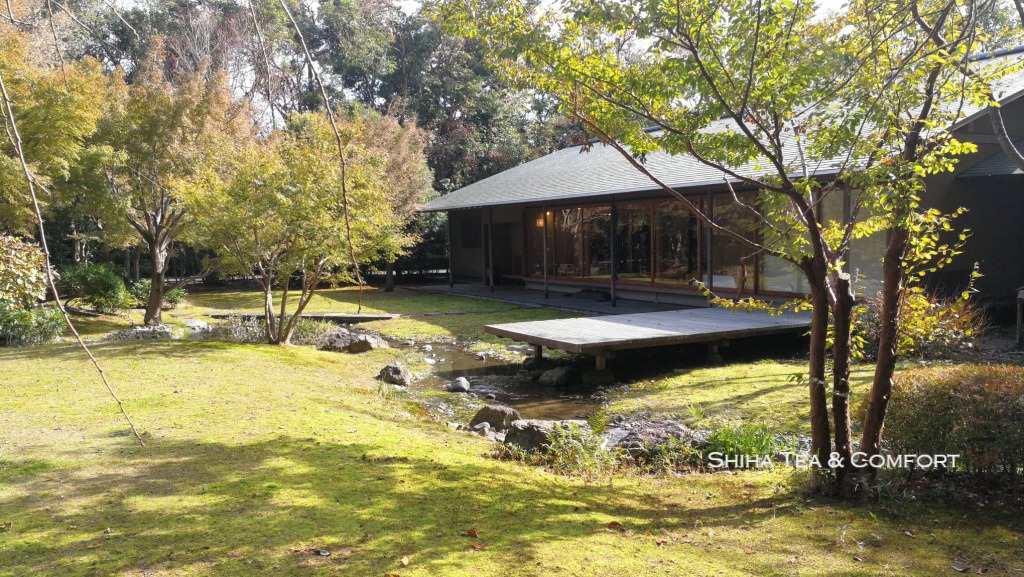 TEA ROOM SHOINTEI (茶室 松韻亭)
Shizuoka, Hamamatsu city's has a Japanese Tea Room SHOINTEI, which has beautiful small Japanese garden.
I visited Shointei alone after visiting Hamamatsu castle for sightseeing.
Everything was so perfect. Taste of tea, sweets, atmosphere, good weather and beautiful garden.. where I could hear bird warbling, sounds of stream…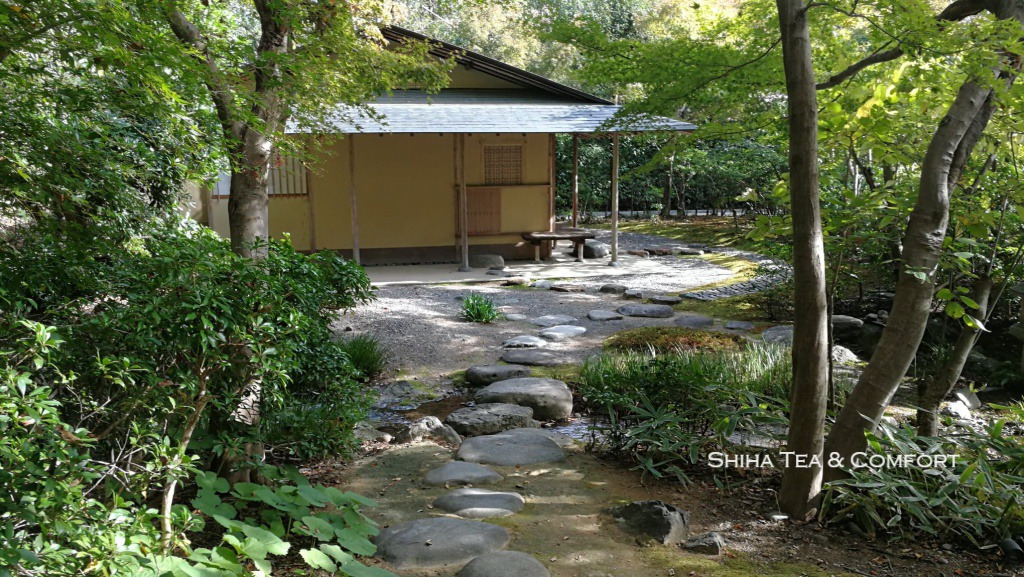 SHOINTEI TEA SERVICE SCHEDULE
They serve matcha or sencha depends on date. Please check the following schedule. 3 Chado (matcha) Ryuha ( I translate it as "club" for convenience) 3 Senchado (sencha) ryuha (club) serving tea in turn.
http://www.shouintei.jp/category/1468647.html
When I visited, it was sencha day! Usually sencha opportunity is less than matcha as tea room service.
I saw their Senchado tea ware displayed in the room. Beautiful blue and white porcelains. Tea was prepared in the back room. I enjoyed conversation with people from the Senchado club of the day.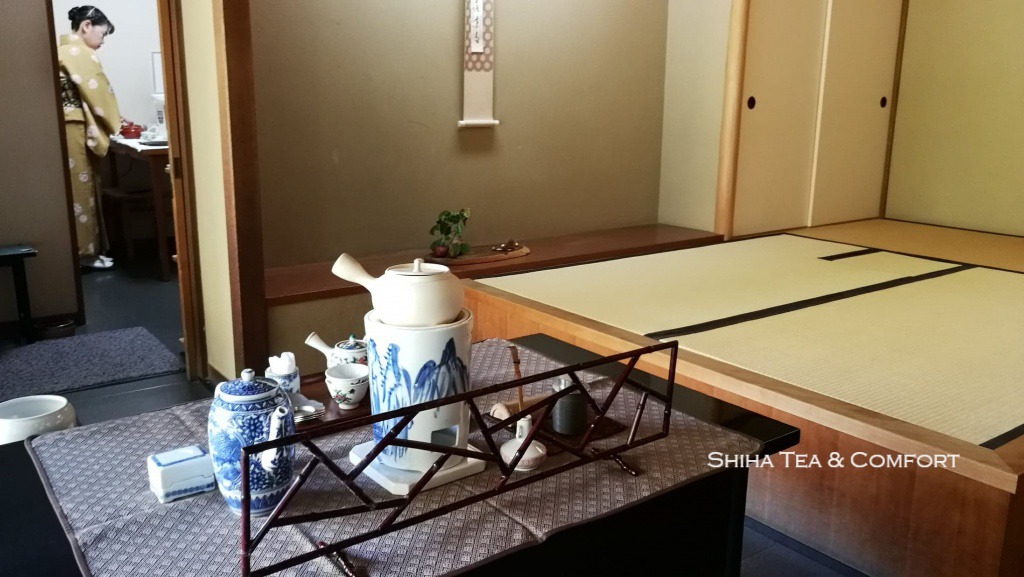 Sencha was served in Senchado Style. Tea and sweets are from Shizuoka. They came and refilled tea 2-3 times.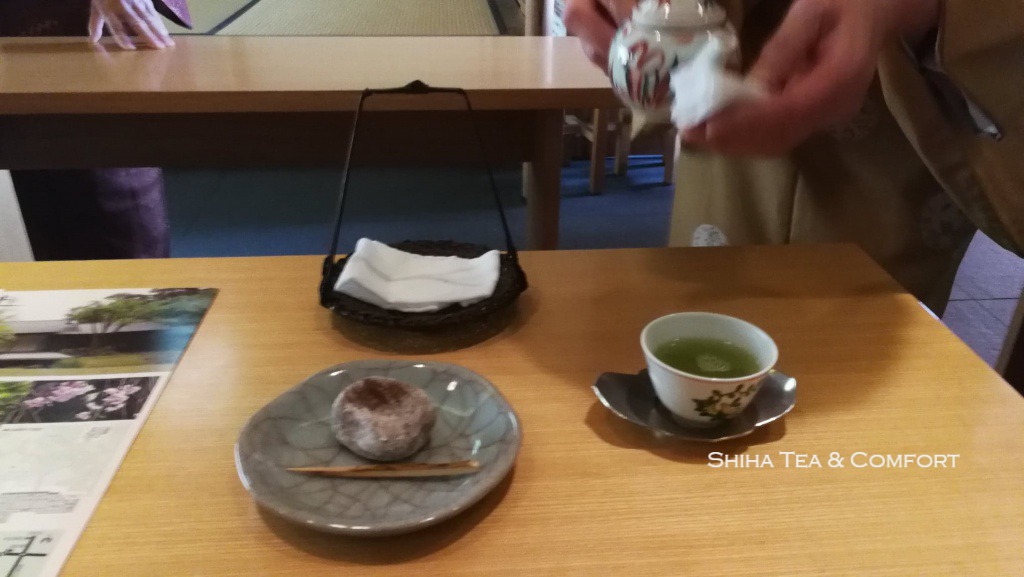 This is Morimono, which is arrangement of vegetable and plants , instead of / in addition to flower arrangement, it is often seen on tokonoma of tea room at senchado tea ceremonies. Leaf was so fresh. Lovely nature was on the tray.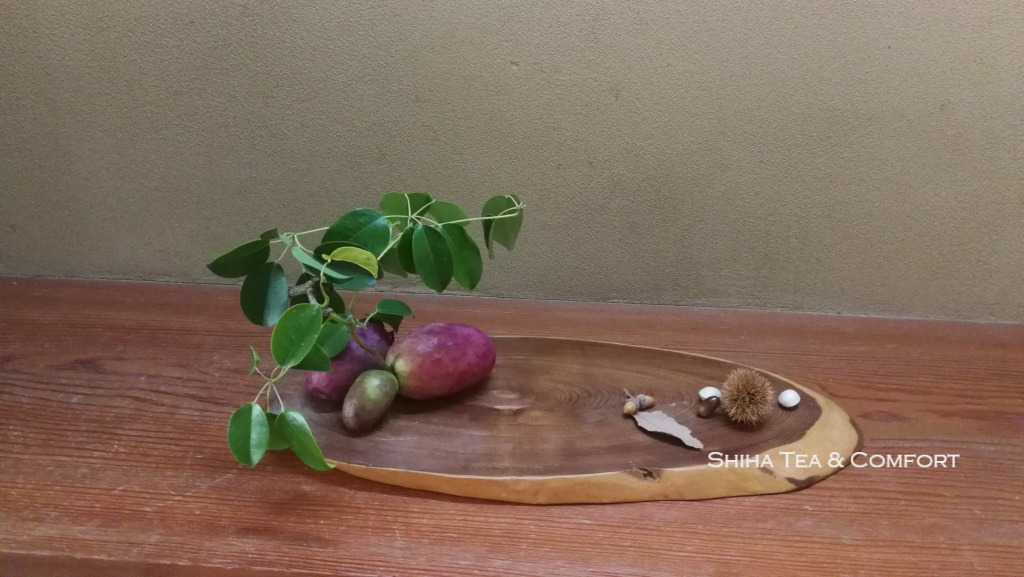 I had very good time. My mind was totally refreshed when coming out of the Tea room. I realized power of tea (ceremony) again…
SHOINTEI Location and Official Guide
English official Guide of Shointei
https://www.inhamamatsu.com/culture/shointei.php
ADDRESS 11-4 Shikatani-cho, Naka-ku, Hamamatsu-city, Shizuoka
Train station: JR Hamamatsu Station

It is loacted in front of Hamamatsu castle.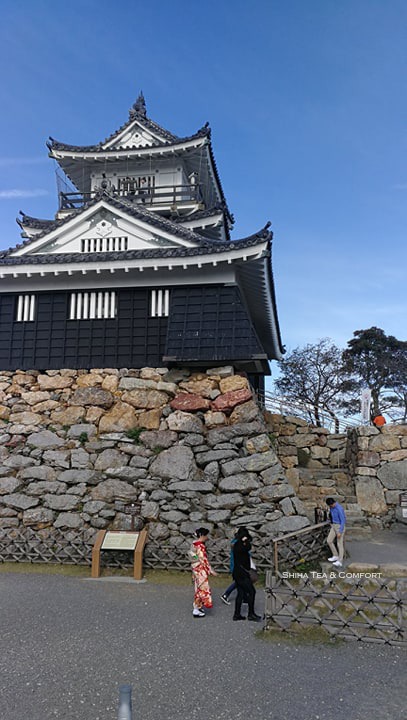 I recommend all to visit SHOINTEI, when going to Hamamatsu city of Shizuoka.