SUZU SHINOHARA Wood Fired Natural Glaze Black Vase 珠洲篠原敬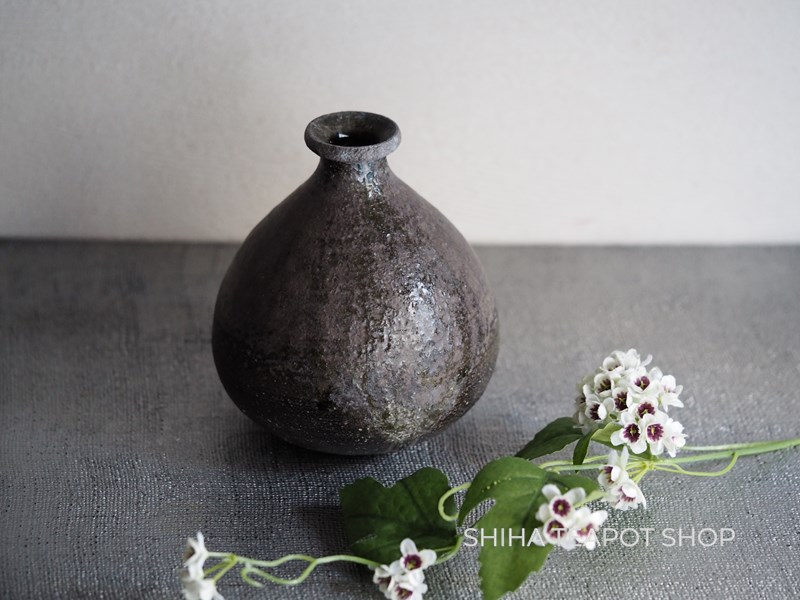 SHIHA TEAPOT SHOP Online Store: https://shihateapot.com
Suzu Ware (Suzuyaki)by Shinohara Takashi.
Wood Fired by pine tree, Very rich and attractive natural glaze on the body.
This vase has elegance in shape and color. Due to the rich natural glaze which is ash of pine tree, front side look gorgeous, feel the heat and energy of the flames in the kiln. Back side is simple and natural impression.
This vase was fired rather high temperature, the flow of natural glaze is beautiful and it has a dew of glazing on the bottom.
Suzu black vase fuse with flower and plants  and look so well. It will bring feeling of pureness and nature to your room.
Shinohara makes work with has feeling of Zen.
He used to be a monk, he started make pottery to express his inner world on his pottery.