Takatori-yaki Takatori Hassen wabi-sabi cup 八仙古釉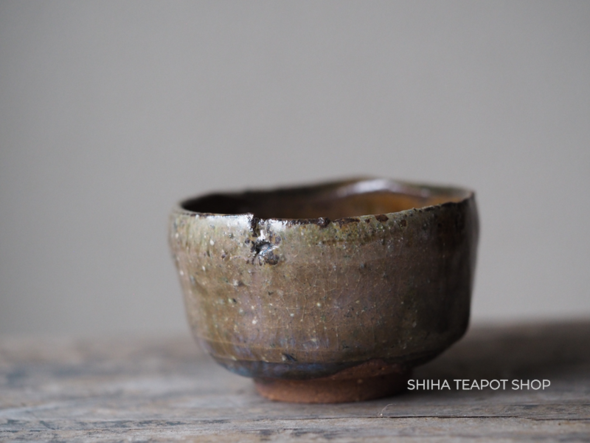 SHIHA TEAPOT SHOP Online Store: https://shihateapot.com
Takatori Hassen Antique Flavor (Wabi-sabi) Cup
Takatori Hassen Kiln is located in a village of Fukuoka prefecture, the kiln started in 17th century, produces Japanese tea ceremony ware.
About Takatori-yaki  https://shihateacomfort.com/takatori-yaki
This cup was made by  Takatori Hassen  XIII (13th generation) –  born in 1934, 87 years old in this year, even today energetically challenges for producing tea cup and tea bowls which has uniqueness and beauty which harmonize with nature and tea.   
Cups that he makes are sacred.
Clay is Hassen's own blend, taken from Koishiwara / Nanakuma in Fukuoka (where Takatori-yaki's place) 
Harmony (sense of integrate / unity) of clay and glaze is one of the point of appreciation for his work. 
Nice texture and good size in hand.