Fish and green-maple patterned tiny glass tea cups for summer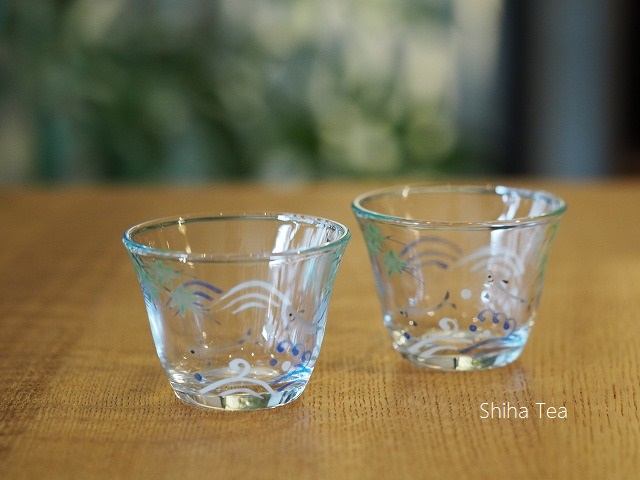 Looking for tiny glass tea cups to enjoy iced tea for a hot summer day?
Shiha Tea & Comfort can offer you a perfect set of such cups!
Beautifully handpainted summer motifs – fish, river waves and green maples.
The set consists of five cups.
They are meant for Senchado (tea ceremony that uses tea pot and tea leaves), especially suitable for green tea and white tea, which can be served iced or hot (No worries. They are heatproof.).
These cups are probably rooted in the Japanese culture of enjoying iced barley tea to cool down the body heat in summer.
They are tiny and delicate – you can enjoy them as collector's items or actually use them, maybe to welcome your important guests.