Secret of Perfect Fit Lid to Teapot | Type of Lids | Japanese Kyusu Teapot | Lid Replacement 常滑万古 急須の蓋の種類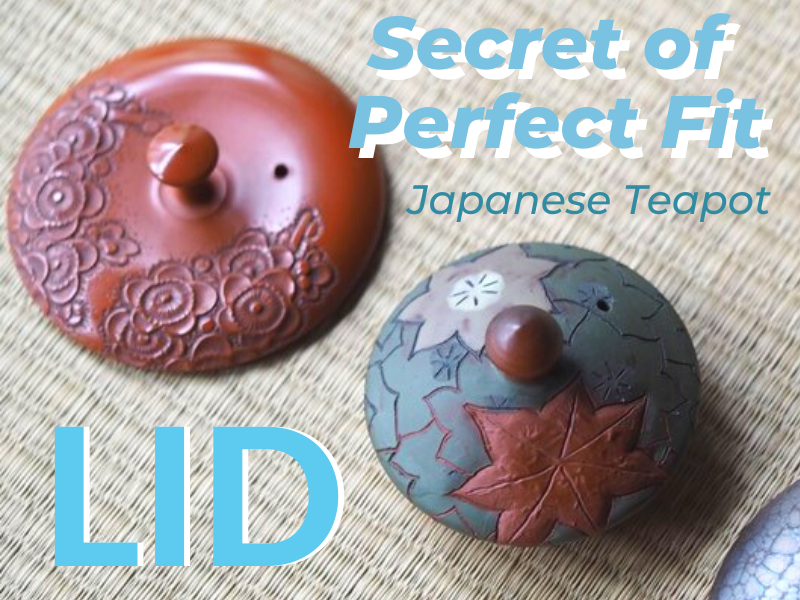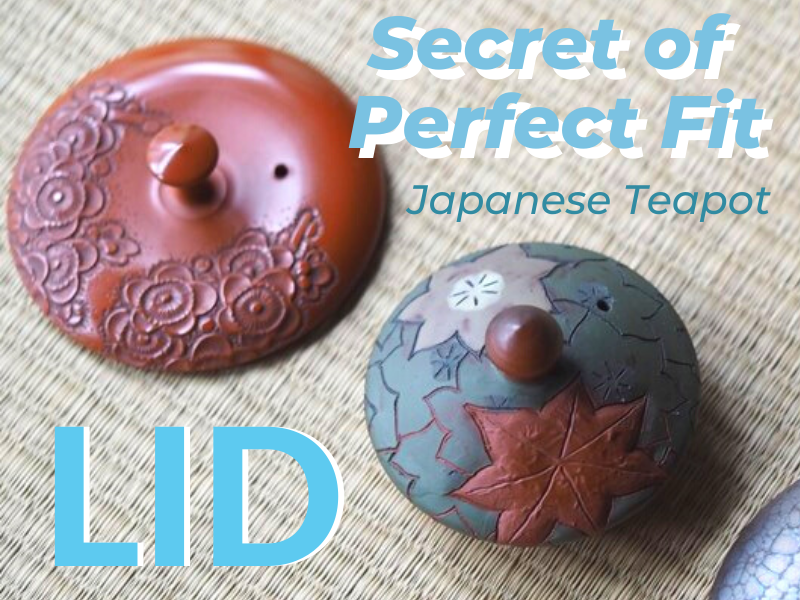 Hello, We are SHIHA TEAPOT SHOP in Japan.
We tell you about lids of handmade Teapots from Tokoname (red clay teapot town) and Banko (purple clay teapot town).

2 Types of Lids – Japanese Teapots
There are 2 types of lids for Japanese teapots .
1 Flat lid
2 Lid with inner wall (It is called "Inroubuta印籠蓋" in Japan)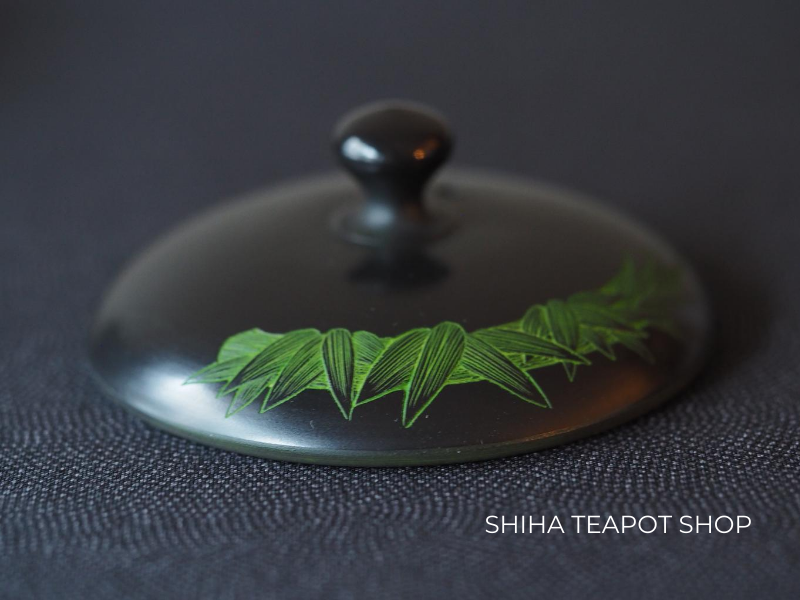 Lids with inner wall are probably commonly seen in the world including Chinese Yixing Teapots.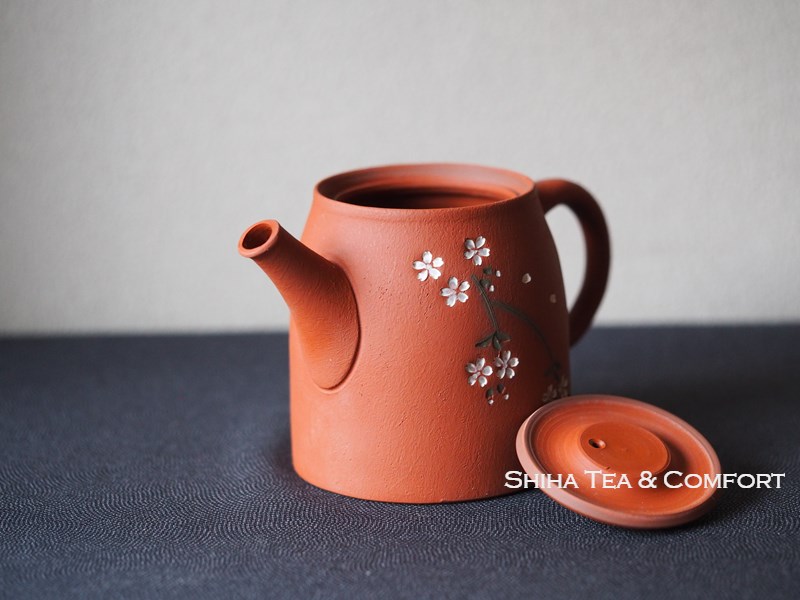 Most of Japanese Tokoname and Banko teapots have a flat lid. Some have lids with a inner wall (Inroubuta).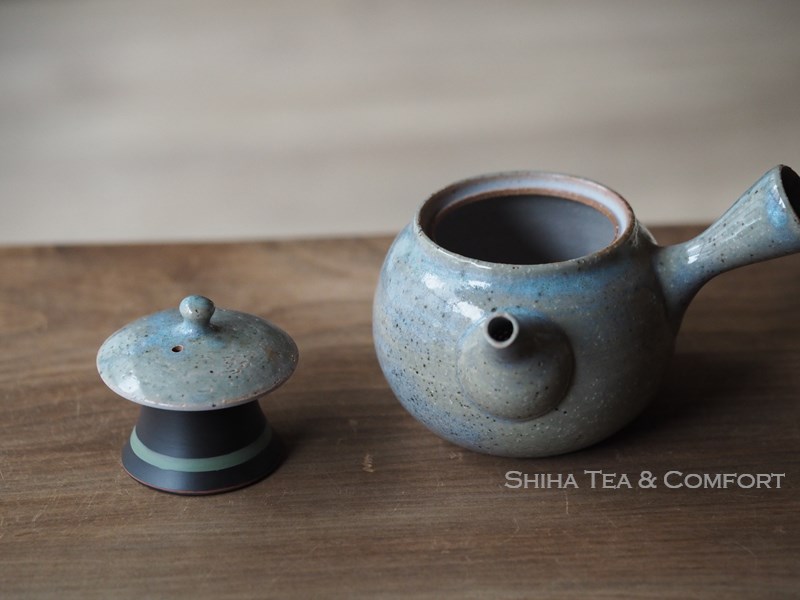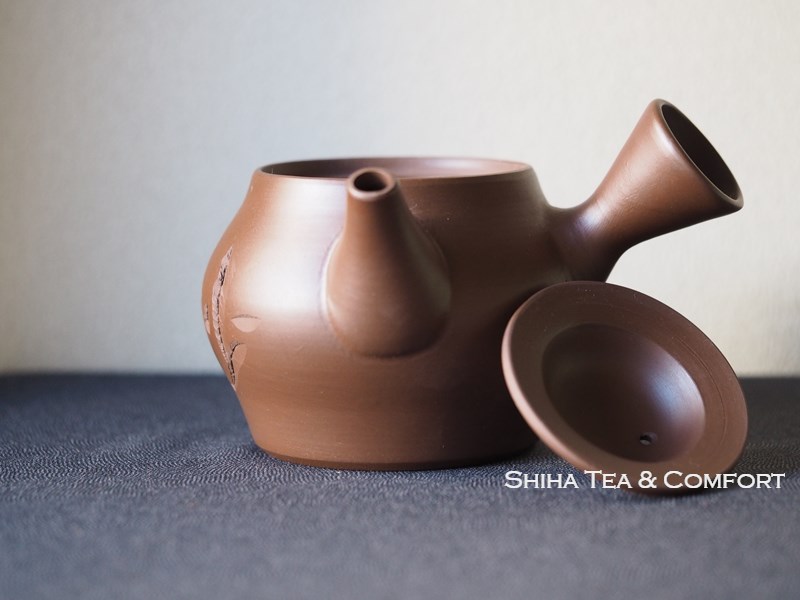 Each component is made separately
Potters make 5 parts of teapots separately– teapot body, lid, handle, spout and strainer. Then connect those 5 pieces together in one later.
Because of handmade, each piece of every parts cannot be identical in size.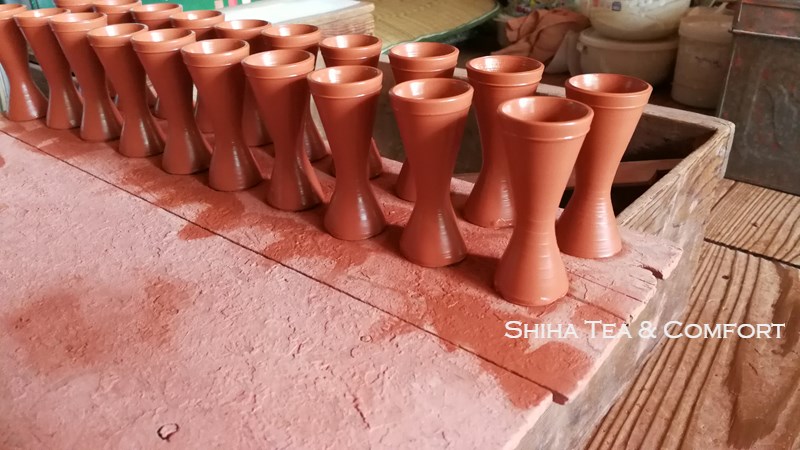 The bodies in the photo looks the same in size, but they are slightly different.
How Lids Are Made – Japanese Teapot
Lids are made separately from bodies.
Potters make lids slightly bigger than it should be.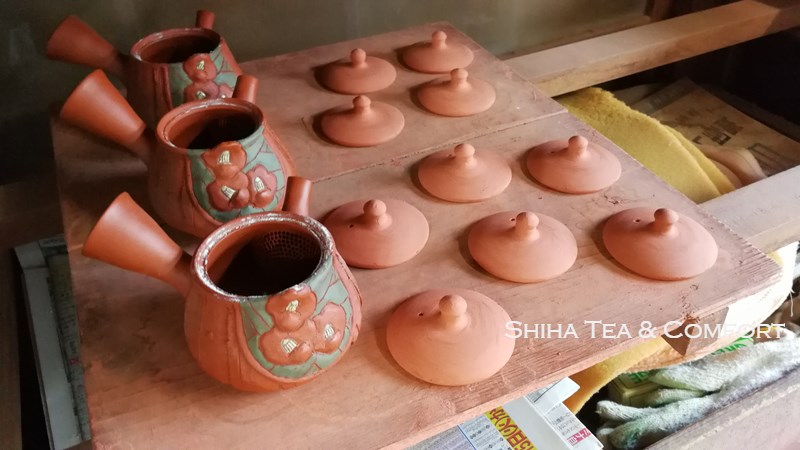 Lids size are adjusted after firing in "paring" process.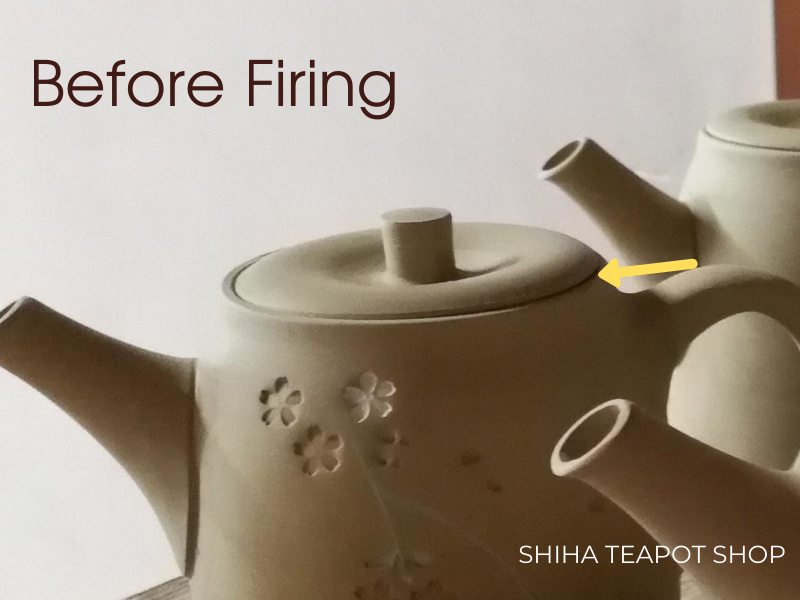 See the teapot below. No gap between lid and opening of the body.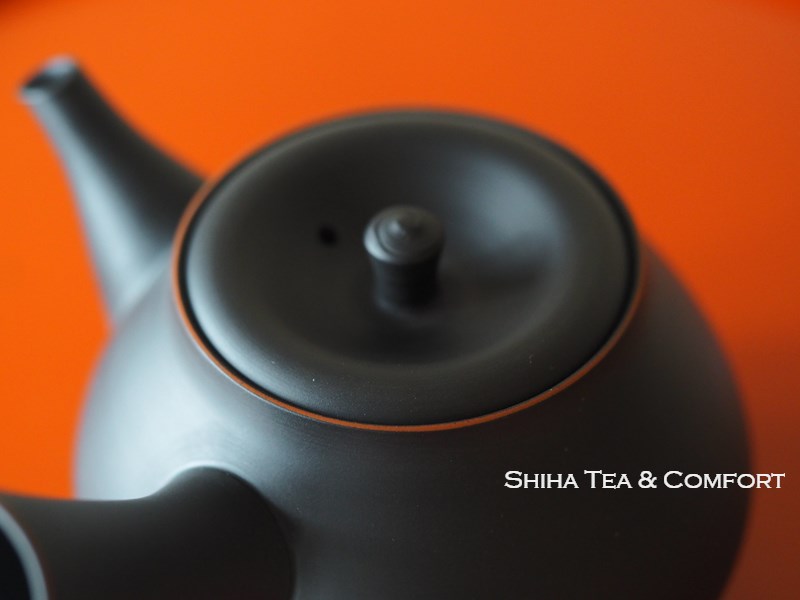 Perfect fit – "Pairing" Process
After firing, there is "Pairing" process to make lid size fit to body. In local expression in Tokoname and Banko, it is called "Lid Matching "
Every teapot go through this process in Tokoname and Banko.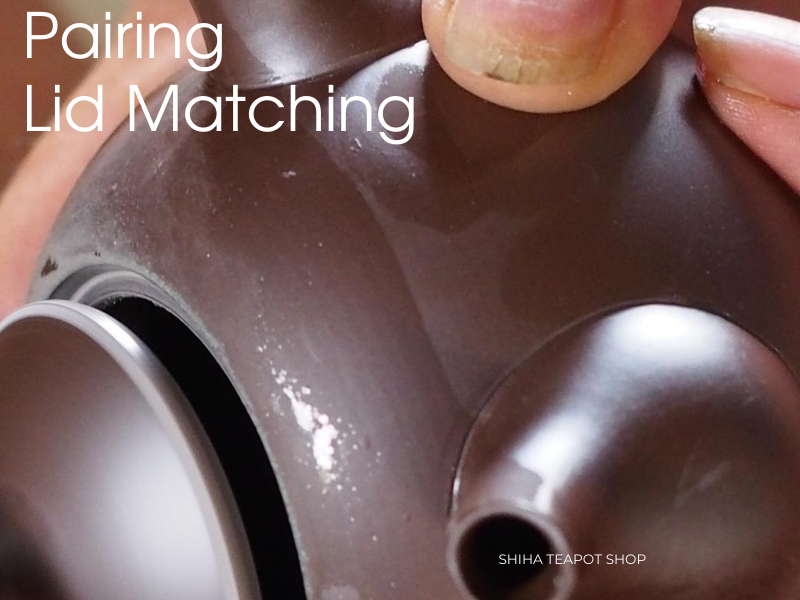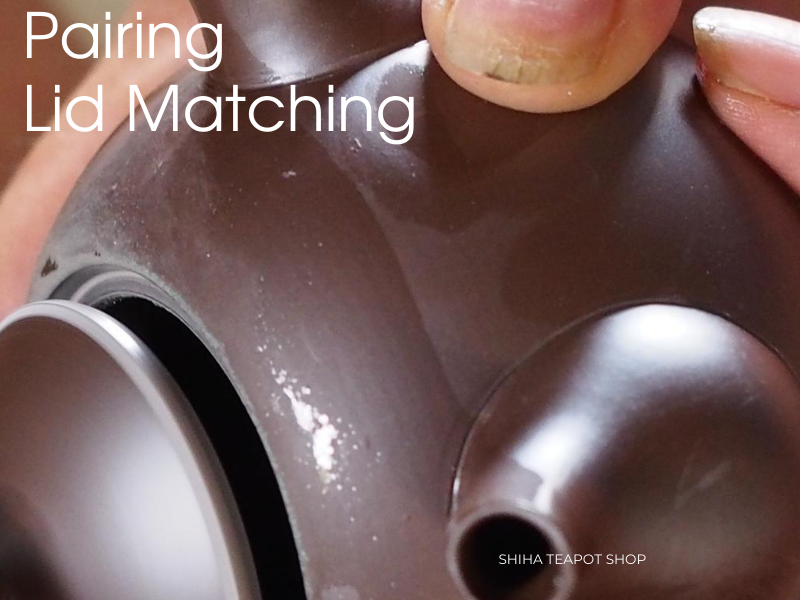 Lid and Body is One-To-One Relation
Under the "Pairing" process, each lid is manually adjusted to fit a paired body.

This is the reason of perfect fit of lid for Tokoname and Banko teapots.

And lid and body becomes one-to-one relation after this process.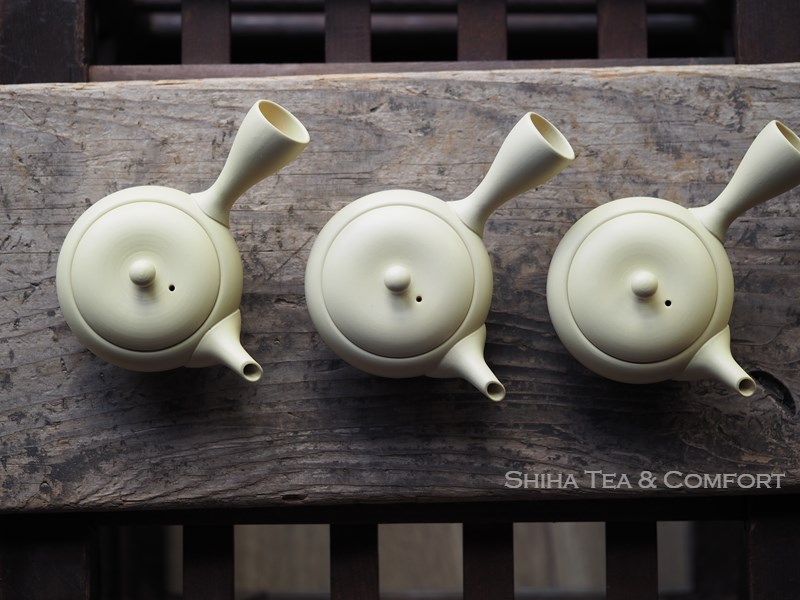 About Lid Replacement
Please remember that in case you break a lid, there is no replacement.
Sometimes customer would like to buy only a lid. But there is no replacement potters can provide.
Please be careful not to drop lid when poring and when washing. Please see our advice in the last chapter.
Note:
In Japan, there are "No lid Teapot" selling in the market. This teapot is for green tea. Green Tea can be brewed well even without lid.

If you lost/break lid, the teapot can be used for green tea.

Green tea usually require lower water temperature such as 70-80℃ (158-176°F) . Without lid, temperature get lower a several degree more in a teapot while steeping. The taste can be round (feel more umami) than with lid. Please try🙂

This theory can be applied to Chinese Green Tea as well.
What is Effect of Perfect Fit of Lid?
Consequently, sealability of teapot is good, it can keep high temperature in teapots.
It is good for Oolong tea, black tea and other tea which require high temperature water to make perfect flavor.
Also, you can have "nice feeling" of perfect match, every time you put a lid on a body.
Hold Lid When Pouring Tea
Flat lid is relatively easy to comes off from the body when tilting, in comparison to lid with inner wall (inroubuta).
When poring tea, please always place your hand on lid to hold the lid like photo below.
It is also our (Japanese) custom to place hand on lid, because it looks elegant.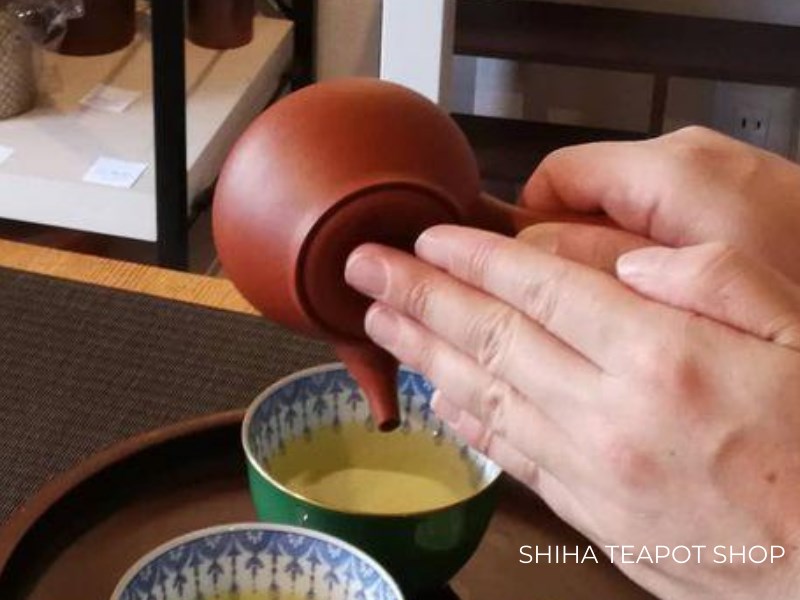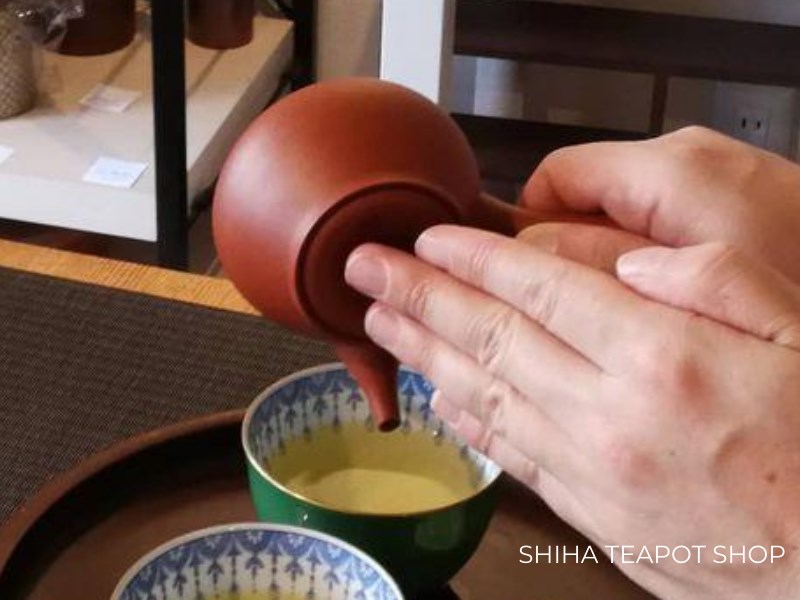 If you do single hand poring, please hold a lid with your thumb(or forefinger) of the hand that grips the handle.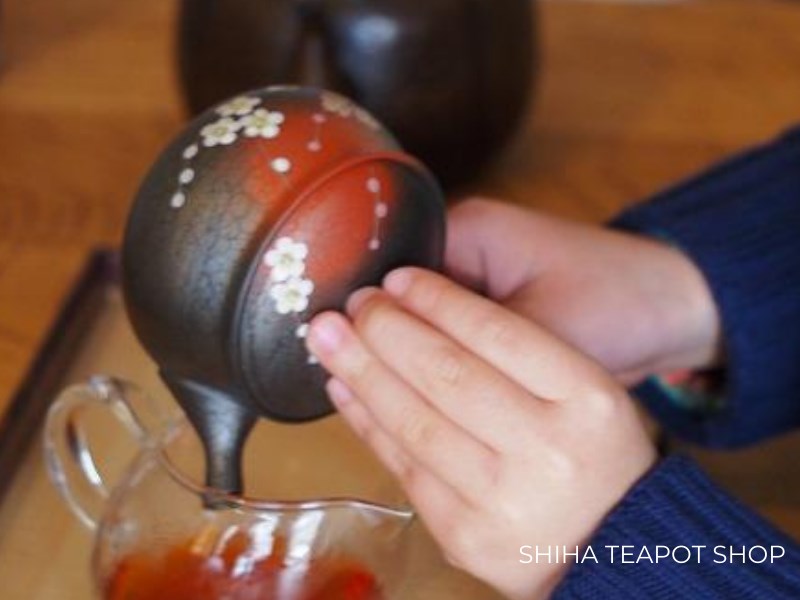 Thank you very much for your reading.
Hope you have good teatime!
SHIHA TEAPOT SHOP