SEIHO TSUZUKI, Red Cay Small Sakura Inka Black Handle Kyusu Teapot Tokoname Japan 常滑焼急須 青峰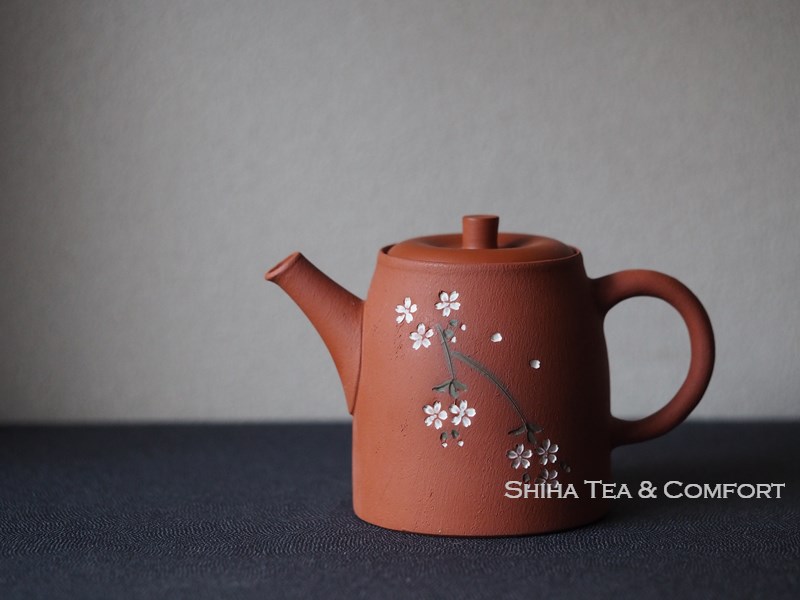 HIHA TEAPOT SHOP Online Store: https://shihateapot.com
SEIHO TSUZUKI, Red Cay Sakura Inka Black Handle Kyusu Teapot , Tokoname Japan.
Good clay , good design.
Surface of the body is mat, put watery clay on the surface. Describe what he was impressed in nature on teapots.
Inspiration of this teapot is from an event he went to see Sakura one day . Beautiful Sakura he saw on the day is on the teapot.
Artist: SEIHO TSUZUKI
Capacity: Approx. 145 ml
Hight:Approx. 7.8 ㎝