Nagasaki SONOGI Cha Tea, Japanese Tea Leaves, Tamaryokucha, Asatsuyu, High Grade Green Tea ,From CHAYOU 茶友 あさつゆ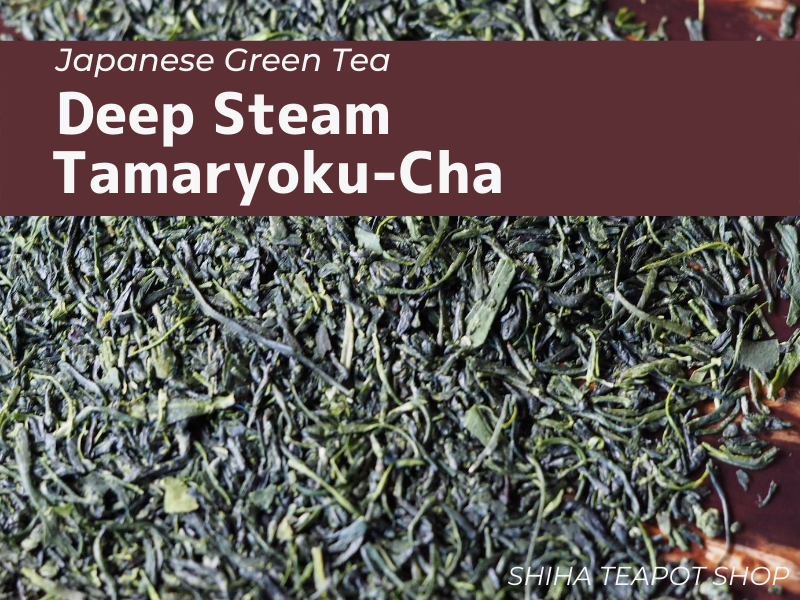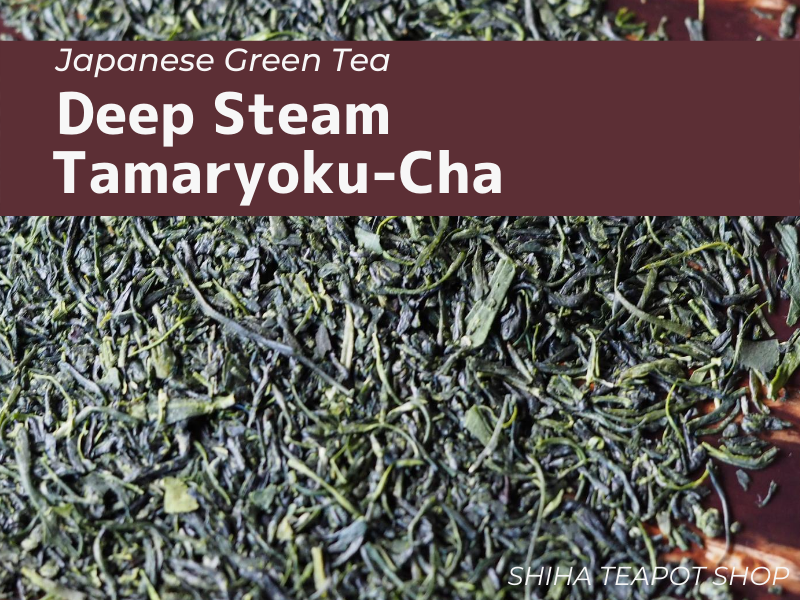 About Asatsuyu Tea from CHAYOU
Asatsuyu tea has rich sweetness/umami with elegant bitterness, and pleasant soft sweet & marine note. And it bring long aftertaste. Thick in mouth when brew with lower temperature. Rich texture.
Served in Luxurious Cruise Train in Japan
Asatsuyu tea was selected by the most luxurious cruise train in Japan " The Seven Star" and it is served to passenger in the train.
Buy Asatsuyu Tea
SHIHA TEAPOT SHOP (Online Shop)
https://shihateapot.com/collections/tea-leaves
The photo were taken by SHIHA TEAPOT SHOP. Unauthorized use of photos and cutting logos is strictly prohibited.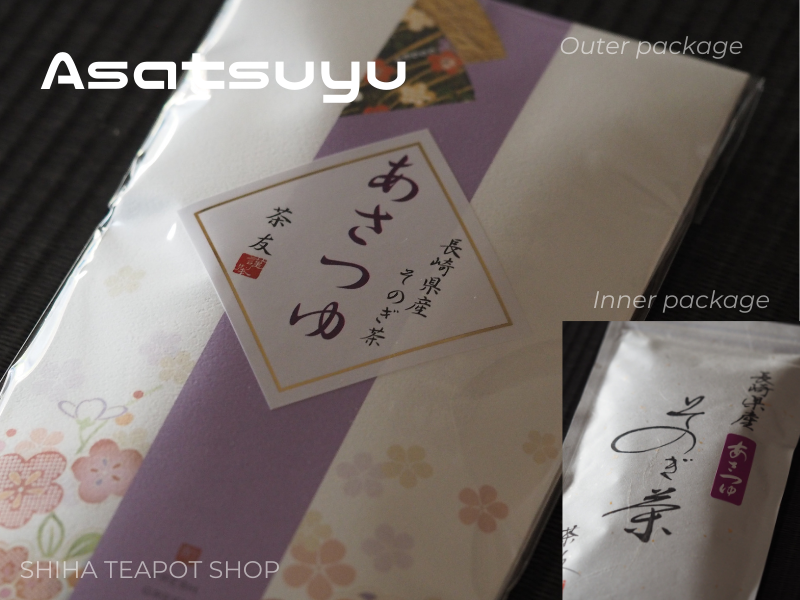 News of Asatsuyu
News in Autumn, 2018

CHAYOU(Sonogi-cha) Japanese Green Tea company (Grower) won top honor 🏆 of The Japanese Tea Award (Nihoncha Award) out of 400 tea leaves in Japan. 😙🤗

The honored tea leave is called "Asatusyu" – it is name of tea and also name of cultivar.

Report of the Award
https://english.kyodonews.net/news/2018/12/94b9dac560d0-japanese-tea-award-brings-variety-back-to-the-consumer.html?phrase=aso&words=
CHAYOU's Asatsuyu tea is served to the passengers of JR Cruise Train Seven Stars. https://www.cruisetrain-sevenstars.jp/ Only high grade "selected" tea is served.
Profile of the Tea Leaves (Asatsuyu Tea)
Category: Japanese Green Tea
Name given by the Gronwer: Asatsuyu (it is also name of cultivar)
Grown in: Nagasaki Prefecture
Location Based Name: Sonogi-cha (Area Brand Name)
Method Based Name: Tamaryoku-cha
Grower: CHAYOU
Cultiver: Asatsuyu, Okuyutaka, Saemidori (Strong Umami Flavor)
Cultivation Remarks: Shading with Straw before picking for enrich Umami/Amami
Method: Steam -Rough Roliing – Rolling – Mid Roling – Drum Dry – Dry
Heating: Deep Steaming (Long Steaming)
Grade: Highest Grade at CHAYOU Online Shop http://chayou.jp/products
Tamaryokucha's shape is curly, which is formed in Drum dry process.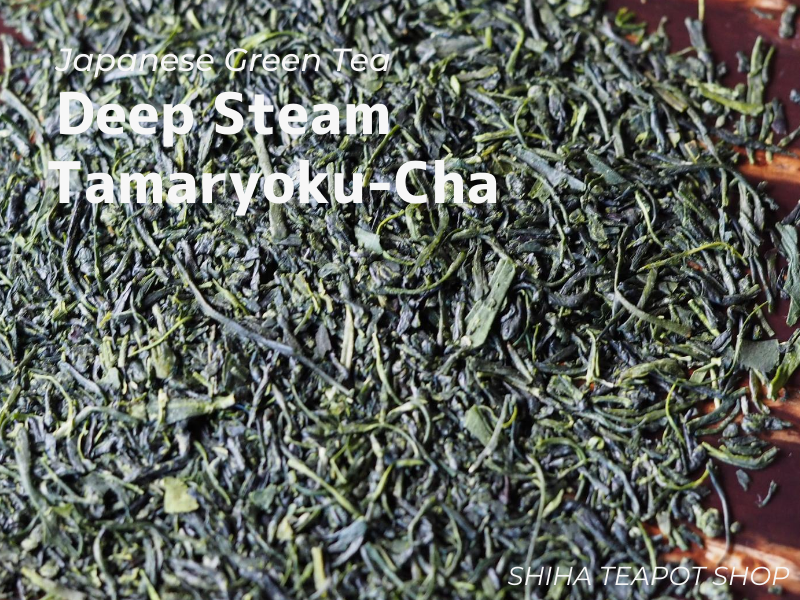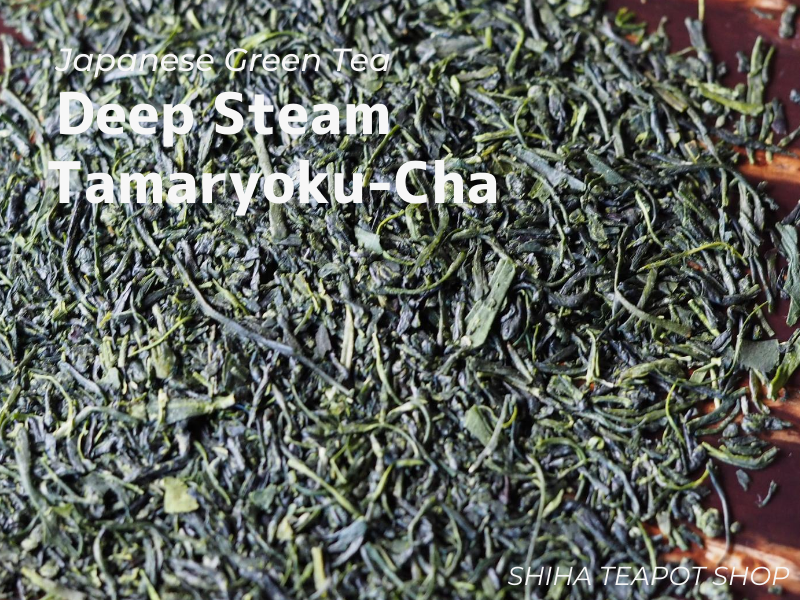 What is Tamaryokucha (玉緑茶)?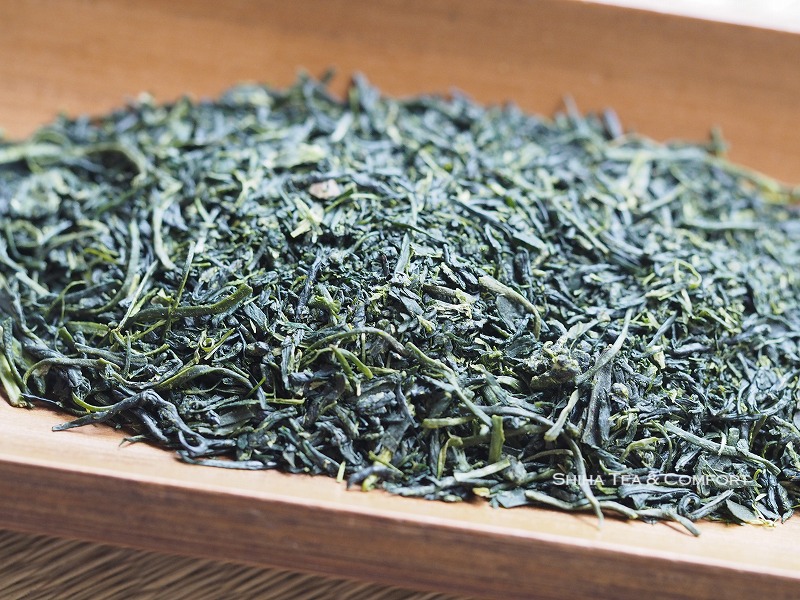 My impression from the experiences for a few decades, Tamaryokucha usually thick, stronger taste.
According to one of tea professional in Nagasaki, taste of Tamaryokucha is like "condensed".

In the rolling process, the extract from tea leave is rolled into tea leaves well.

Tamaryokucha has 2 kinds. One is pan-fried. The other is steamed. Pan-fried is called "Kamairi" in Japanese.

Pan-fried: Tea leaves are heated by contacting heated metal(pan)
Steamed: Tea leaves are heated by heat of steam
(to keep tea leaves' fresh green color & aroma & taste (inactivating enzymes))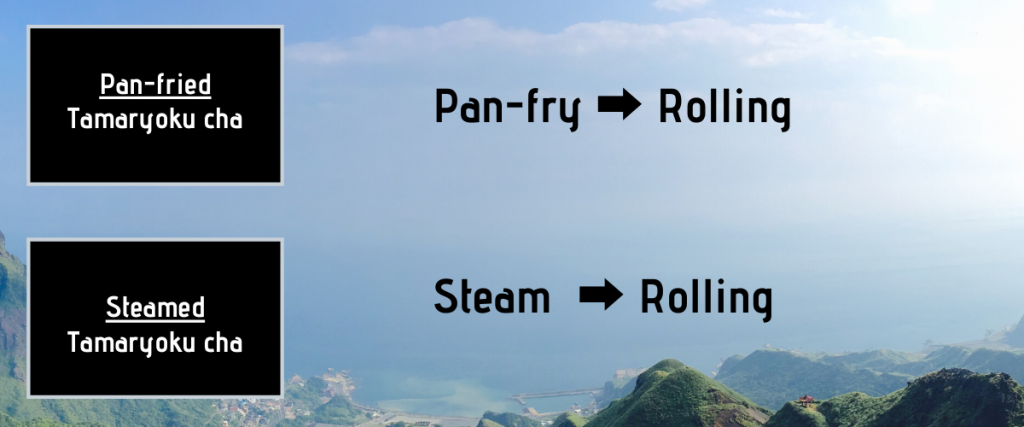 What is Sonogi Cha (Sonogi Tea 彼杵茶)?
Sonogi-cha (そのぎ茶/彼杵茶 ) is tea leaves that are produced in Higashi sonogi district (東彼杵) in Nagasaki prefecture.
Japan has famous tea production brand area such as Shizuoka-cha and Uji-cha. This Sonogi-cha is not known so much yet.
But Tea lovers in Japan focus on this area because tea leaves are high quality and high cost performance. I can say it is hidden treasure.
Higashi Sonogi district is located to administratively next to Ureshino city in Saga, which is famous tea brand area in Kyushu.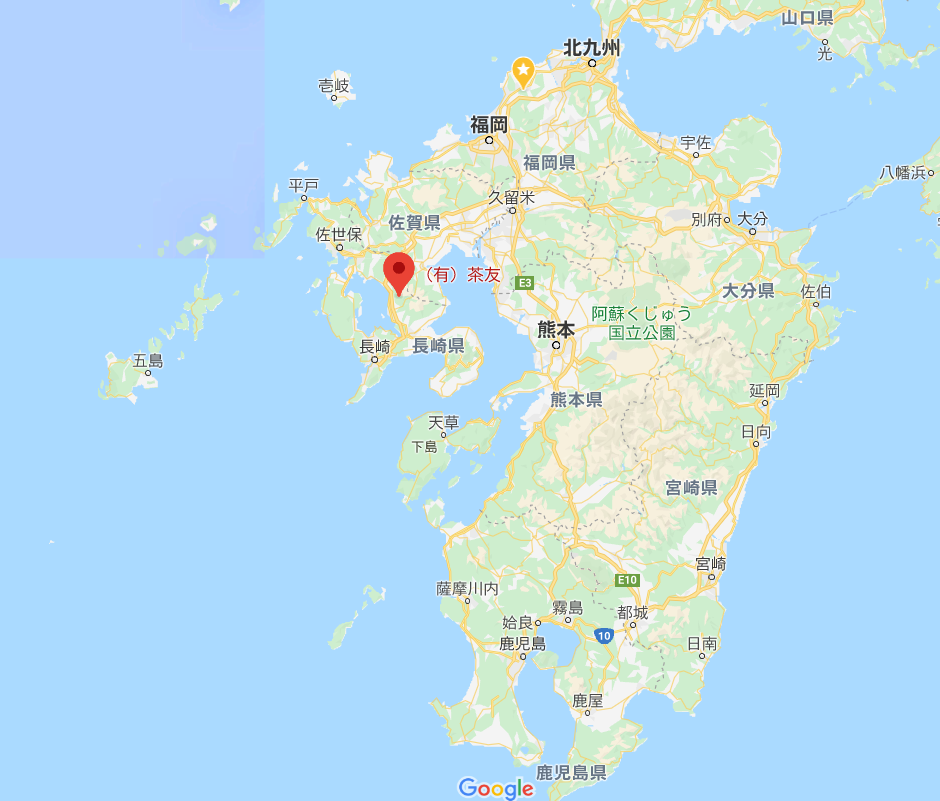 Actually Ureshino-cha and Sonogi-cha are produced geographically in the same mountain area. Please look at the map of Northern Kyushu (九州) as below.
CHAYOU tea farm is loacated on the red mark in the map. They are in Higashi Sonogi district.
By the way, Higashi Sonogi is good place to visit. Environment is not commercialized, you will see local life of Japan. (Guide of Sonogi) I think that not many travelers go there. I like such a place, just enjoy nature and local food and relax!
Kyusu produce lots of good tea. Sonogi-cha is one of the good tea area.
Tamaryokucha and Sencha both are categorized in Japanese green tea. Simply says, shape of tea leaf is different. Tamaryokucha is coiled/curly shape, Sencha is needle/straight shape. Tamaryokucha is also called Guricha.
Kyushu area produce Tamaryokucha more than other area, especially Nagasaki, Saga, Kumamoto prefecture.

About CHAYOU 茶友 Tea Farm
CHAYOU Tea Farm (CHAYOU)
Location: 長崎県東彼杵郡東彼杵町一ツ石郷 874 ( 874 Hitotsuishigo, Higashisonogi-cho, Higashisonogi-gun , Nagasaki, Japan)