Ukiyoe Teapot by Kodo &Setudo Yoshikawa. Customer Review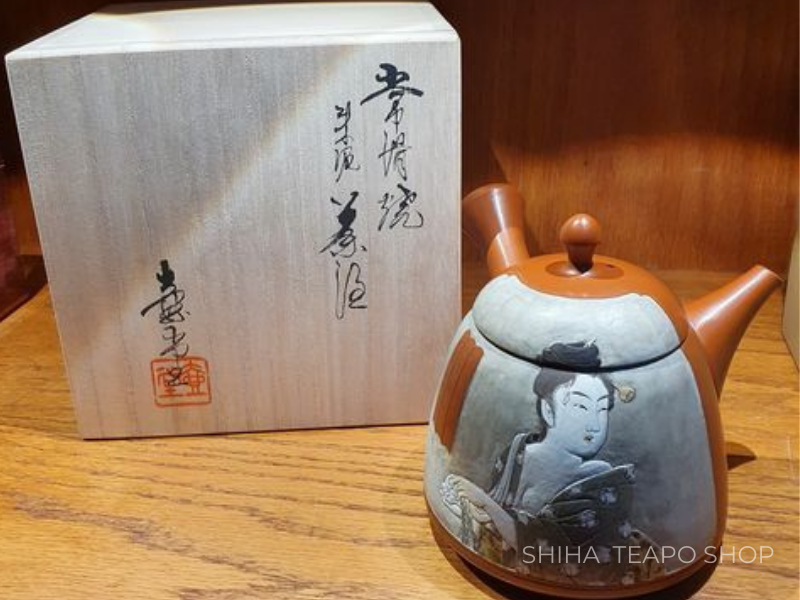 We have received customer review from Taiwan for Kodo & Setsudo Yoshikawa Teapot.
(Original Message)
手的細節表現很好,纖細的感覺。裙子上面的葉子也呈現的很好。女子的表情很到位,眼神的部分。 把女子想吸引男人的眼神忠實的刻畫出來。謝謝老師的雕刻功夫。
(Translation to English)
The details of the hands are well expressed, especially delicate feeling. The leaves on the Kimono are also expressed very nice. The woman's expression is very proper, especially her eyes – the eyes of women who want to attract men is really expressed well in the carving. I appreciate the artist's work.