UNGLAZED STONEWARE TEAPOT Japan Tokoname Town. Make Taster of Green Tea Richer! 日本不施釉炻器茶壺、常滑烧急須。茶味怎么更好了。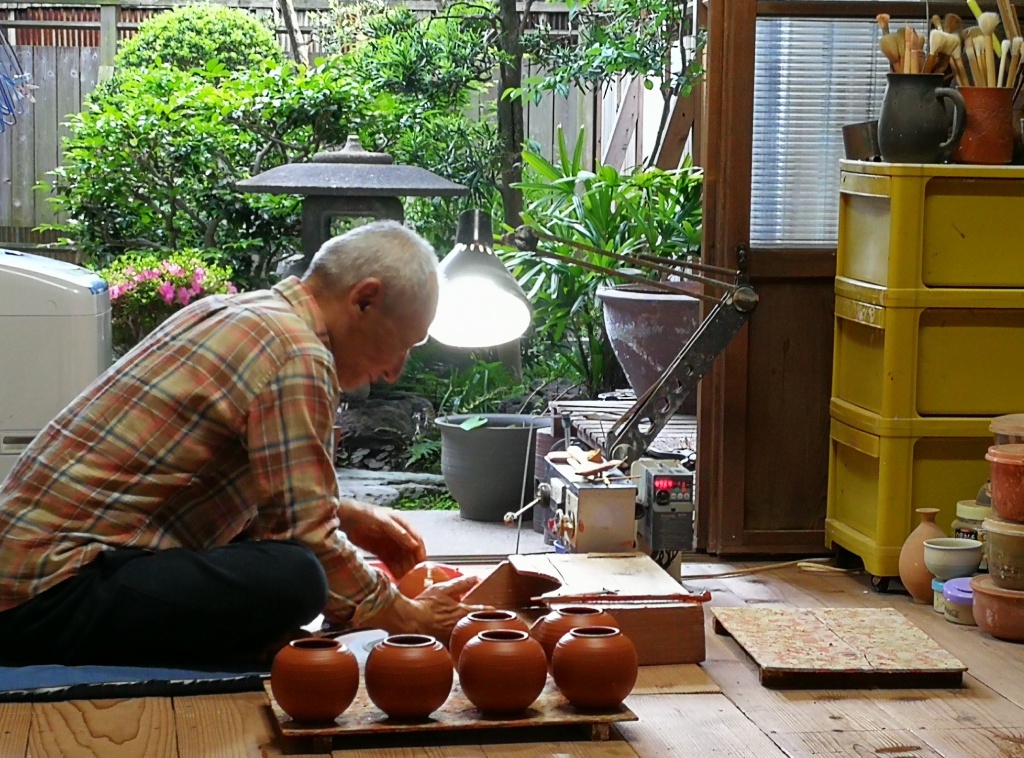 Making teapot body – pulling clay on a wheel. After firing, pots shrink – they become smaller.
Hello! We are Shiha Tea & Comfort Japanese Teapot Shop.
Most of our teapots are unglazed stoneware made with local clay in Japan, made in Tokoname pottery teapot town in Japan. ( They are not earthenware. Tokomame teapots are fired 2012F /1100C or higher )
Unglazed means tea and water touch to the fired clay (teapot body) directly, the clay makes the taste of tea richer, especially green tea.
Typical, Traditional Tokoname Teapot is red clay teapot. The clay effect is well known among tea lovers in Japan.
Teapots with glaze don't have such a effect. Some type of lower price Tokoname teapots are glazed. Please pay attention to the glazing when you select. Some Teapots, like Shoryu Tenmoku Teapot as below, Outer is glazed, Inner is not glazed. This case, tea touches to the clay, still have good effect to the taste.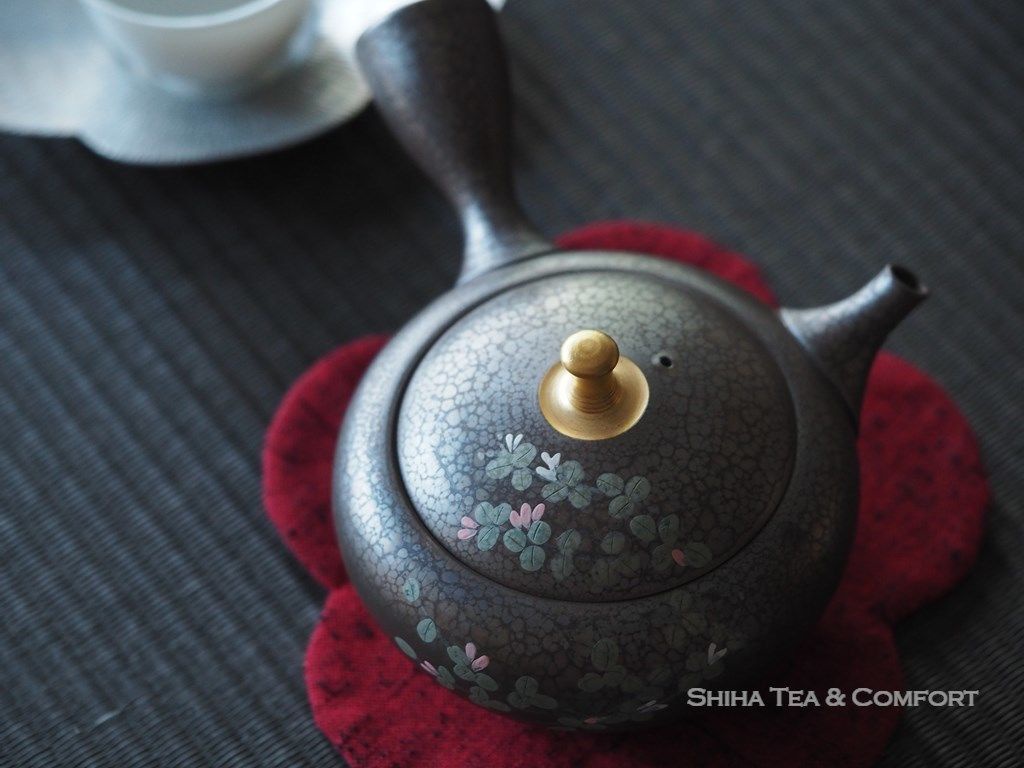 Shiha Tea & Comfort's teapots are all hand made (not mold forming) . Potters pull clay on potter's wheel. (This process is different from Yixing Teapot of China)
Most of our Tokoname teapots are classical style. They are a practical tool to brew tea, also art work and they are the things to show our culture and tradition!
Much of high technique is in a small teapot to brew tea well 😊
Many of Tokoname teapots of Shiha Tea & Comfort are ones made by artists certified by the Minister of Economy, Trade and Industry of Japan (Called traditional craft man) .
They are making teapot for some decades, some are more than 40 years. They are teapot professionals 👑 only make teapots as their profession. Beauty and perfect functions come from thier long years experience and technique.

What do those teapots bring to you? Please feel it😉🍵
Please visit our online shop. https://shihateacomfort.shop/